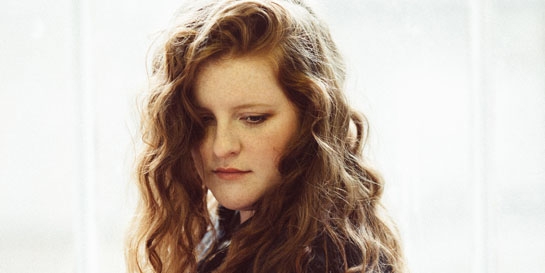 For fans of: Jessie Ware, Shura, Sam Smith, Jack Garratt
The buzz: "Every now and then a vocalist comes along and blows you away, Frances is that vocalist." – i-D
Must hear: Borrowed Time
At the tender age of 21, Frances has already a wealth of musical credentials to her name. From the age of 10 she was playing violin and piano, and by the age of 15 the Berkshire-born singer was writing songs herself. Having finished studying music at LIPA in Liverpool, Frances enjoyed a breakthrough year in 2015, supporting both Sam Smith and James Bay on the road, and headlining an intimate UK tour of her own.
Citing Carol King, Thom York and Chris Martin as some of her greatest influences, Frances's sound blends soulful balladry and organic beats with pure and powerful lyrics, which can melt and break hearts.
Songs like 'Let It Out', the lead single from her second EP, and 'Grow', a stripped-back ballad which features in an advert for retail giant Amazon, were first conceived in the humble origins of her small London bedsit. However, the starlet has since gone on to work in studio sessions with seasoned hit-makers such as Jimmy Napes and Jonny Latimer.
While most of her songs are dreamt up on piano, the songstress has ventured her sound into a more electronic style, as demonstrated in her track Borrowed Time, which was written alongside Disclosure's Howard Lawrence, where she strikes a balance between electro fleeced disco and delicate, autobiographical pop.
Frances had a great start to 2016, being nominated for the BRIT's Critic's Choice Award and BBC Sound Poll and her songs have received over 10,000 downloads from adoring fans. Her music has caught the attention of Sam Smith and James Bay, who she supported on his sold-out North America tour, before taking her music to Coachella where she bought moments of tranquillity with the undeniable quality of her voice.
She doesn't show signs of slowing down anytime soon, as she has recently released an emotive music video for her track Don't Worry About Me. She is in the midst of her spring tour which sees sold out dates in Bristol, Norwich and Manchester, before she makes a number of festival appearances in the summer.