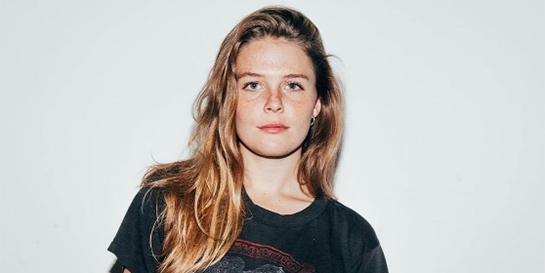 For fans of: James Blake, Broods, Jack Garratt
The buzz: "First, Maggie Rogers' music enchanted Pharrell — now, the rest of the world" W Magazine

Must hear: Alaska
If you want to know why Maggie Rogers is special, just look at Pharrell Williams' face.
The multi award-winning artist was giving a masterclass at NYU in the summer of 2016 and, as part of it, critiqued the work of selected students. Rogers played him a song of hers called Alaska and he was Completely. Blown. Away.
His reaction was captured on a video that subsequently went viral and introduced a few million people to a very special talent. "Wow" was Pharrell's from-the-heart appraisal as the song ended, before admitting, "I have zero notes for that."
It is his facial expression as the song plays, though, that says everything. As Rogers sneaks endearingly nervous looks his way, hoping for just a glimmer of approval, he is so stunned by the talent, by the originality and by the beauty, that what he registers most visibly is disbelief.
Thankfully, the rest of the world will get to experience their 'Pharrell moment' for themselves in 2017 as Rogers releases her debut EP, Now That The Light Is Fading, containing Alaska and four other tracks, including Dog Years and On + Off.
She is also embarking on a first European tour in February and March, including two sold-out dates at London's Omeara venue on 27th and 28th February.
Rogers was included in BBC's Sound of 2017 list and was one of two pop acts selected by the Guardian's critics as Most Likely To Take 2017 By Storm. Alaska, meanwhile, featured in NPR's Top 100 Songs of 2016, Spotify's Best of 2016 and was one of The New Yorker's Three Most Listened To Songs of 2016.
A classic singer songwriter with a distinctive, haunting voice, she is also a multi-instrumentalist who weaves strands of folk, R&B and pop into a unique and compelling sound. That only tells part of a story, a story that is only just starting. There is so much more to say and so much more to hear. We have to admit though, that, for now, "Wow" will do.