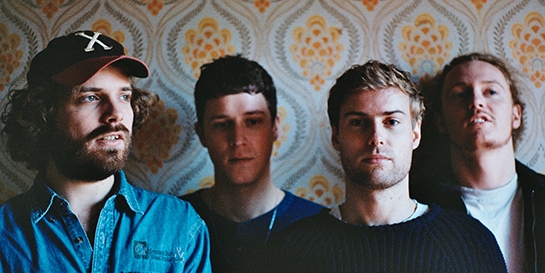 For fans of: Tame Impala, Jamie T, The Maccabees
The buzz: "On 'Bitter', their simmering away standout, they sound like Wu Lyf brought up by a planet-saving cult." - DIY
Must hear: Head Above The Water
The London-based indie-quartet's brooding, laid-back sound has been surrounded by hype, and with the release of their second EP Chase The Light, the hype might be about to get even bigger.
Palace's latest release represents their development as a band – it's big, epic and ethereal - but also has its more tender moments. It's more positive than its younger brother, with brighter prospects and a more upbeat tone, both musically and lyrically.
Following the release of their debut EP Lost in the Night, which garnered daytime spins on BBC Radio 1, a 'Next Hype' from Zane Lowe and a session with Huw Stephens, Chase The Light's raw reverb-drenched sound only scratches the surface of Palace's creative ambitions.
Their latest single, Kiloran, was premiered by Phil Taggart as he sat in on Annie Mac's Radio 1 show in early April.
With a wave of overwhelming critical and fan support, winning over every audience placed in front of them, Palace's fanbase has gradually swollen, culminating in two back-to-back sold out shows at Hoxton's Red Gallery in April. The band recently supported Jamie T at his London comeback show, one of the biggest gigs of the year, and are set to play their biggest date so far at London's Scala on October 22.
In the run-up to their headline Scala show, the band are on a run of UK festival gigs throughout the summer which has included performances at The Great Escape in Brighton, Sound City in Liverpool, and Kendall Calling in Cumbria, amongst others.