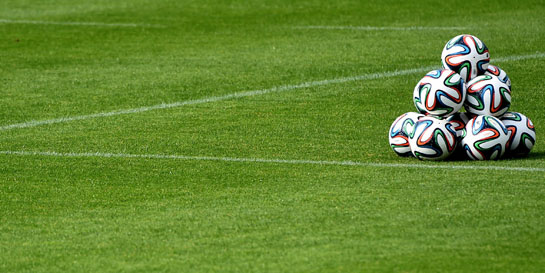 The England World Cup squad has scored a winner before a ball has been kicked in Brazil by picking their musical choices for a new UMTV album. Globe meanwhile have been working on a 90 minute TV Boys In Brazil programme for MTV.
When the book is written about the marriage between football and music, it won't make pretty reading. Sure, fans will point to Three Lions, the anthem that almost (almost!) saw England into the final of the 1996 European Championships, as proof that the terraces come alive to a good tune.
With Cool Britannia and laddism in full swing, Three Lions' catchy refrain - "It's coming home" - captured the mood of the nation and soundtracked Paul Gascoigne in his peroxided pomp. The song - or at least the chorus - has legs and continues to have outings at international games.
But, for every Three Lions there are a raft of turkeys. This year, the woeful catalogue is about to change. The Football Association and England football team have sensibly decided to avoid any attempt to turn Wayne Rooney, Steven Gerrard and co into hit-makers. Instead, this year's 23-man squad has taken the unique step of suggesting their own favourite music cuts, which will be included on the forthcoming (out June 2) album England Players' Playlist: The Road To Brazil.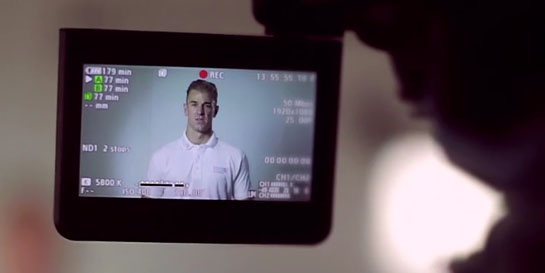 Universal Music TV general manager Haydn Williams believes the move has been inspirational because it allows the England players to get involved with music, which "they engage with and are happy to talk about", without opening them up for ridicule.
The fact England manager Roy Hodgson has picked a young squad for this summer's World Cup also works in the album's favour because there isn't a Phil Collins or Chris Rea track amongst them. The players have selected hits from the likes of Lumineers, Banks, Bastille, Chase & Status and Disclosure (Phil Jones goes for Duke Dumont's I Got U while Joe Hart has selected Sonnentanz from Klangkarussel), which suggests a contemporary, cohesive and credible playlist.
"We have come at it from a different angle because we are more interested in what the players actually listen to and like," adds Williams.
Hopefully, this groundbreaking move for England players to curate musical collections, instead of creating them, will also cement a new tradition when the worlds of football and music collide in the future: footballers keep their silky skills confined to the pitch and don't stray anywhere near a mic.
C'mon England!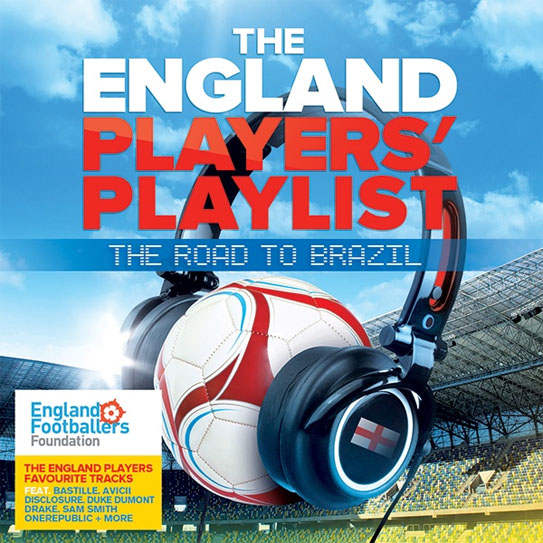 Football Songs - The Good, The Bad And The Ugly:
Three Lions - Probably the best known and most successful England anthem recorded for the 1996 European Championships.
Diamond Lights - An 1987 attempt by the then Spurs footballers Chris Waddle and Glenn Hoddle to assault the charts (it inexplicably reach 12) only served to assault ears - and eyes (check out their outfits on YouTube).
Fog On The Tyne - Paul Gascoigne was a midfield genius, but this 1990 reworked version of the Lindisfarne classic proved he was no singing sensation.
Anfield Rap - Signposted Liverpool's appearance in the 1988 FA Cup final, but served them badly. In one of the biggest shocks in FA history, Liverpool lost to Wimbledon.
World In Motion - New Order scored their only number one hit with this 1990 song, penned by Keith Allen and featuring a rapping John Barnes.
Back Home - This 1970 number heralded the tradition of allowing pitch imperfect footballers in front of the mic to record a cheesy ditty. It hit the top spot in the charts, but didn't inspire the England team to a good performance in Mexico.
Vindaloo - Keith Allen was back at it again - with help from Joe Strummer and Blur's Alex James - as Fat Les with this woeful track from England's underwhelming trip to France in 1998.
Blue Is The Colour - Released by Chelsea to mark their appearance in the 1972 League Cup Final. They lost against unfancied Stoke.
Ole Ola - Rod Stewart was drafted in to help the Scottish squad celebrate their (shortlived) trip to Argentina in 1978. Maybe because England failed to qualify, this song peaked at number 4.
Don't Come Home Too Soon - Another attempt to inspire the Scottish squad. This time musicianship duties were handled by Del Amitri, but the team still failed to make an impression on the 1998 World Cup.
Good Old Arsenal - Even legendary players such as Charlie George and Frank McLintock failed to ignite this ditty
Tottenham, Tottenham - Spurs roped in Cockney geezers Chas and Dave to help them with this forgettable 1982 number to celebrate yet another cup final.