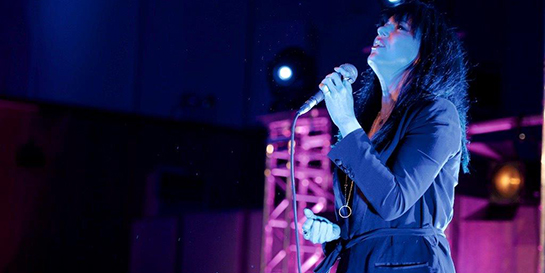 The EMI Music Sound Foundation has celebrated an incredible milestone this week - the distribution of £6 million in grants to help young people gain access to music education and opportunities.
The charity, which has been supported since 2012 by Universal Music, marked the occasion with a celebration in a location steeped in musical history - Studios One and Two at Abbey Road. The event attracted an audience of more than 200 guests including politicians, foundation trustees and supporters and music industry figures alongside prominent representatives from the government and education sector. The night also saw special acoustic performances from Decca artist Imelda May (pictured above) and one of the charity's beneficiaries, classical guitarist and Royal Academy of Music student Alexandra Whittingham.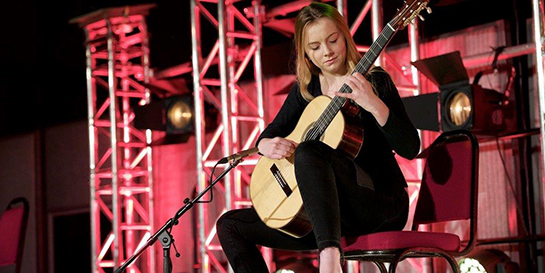 Adam Barker, Chair of EMI Music Sound Foundation and Director of Business Affairs at Universal Music UK, welcomed the guests to Abbey Road. He said: "We believe that music should be a part of every child's education and development. The EMI Music Sound Foundation is committed to providing access to music education to as many young people as possible - and from the most diverse backgrounds - for many years to come."
Since it was launched in 1997, EMI Music Sound Foundation has provided more than 6,400 young people with financial rewards, grants and bursaries, amounting to the £6 million being celebrated this week. To date, the charity has helped over 6000 schools and teachers to provide access to musical equipment and instruments, and bursaries to students to fund fees and living costs. Grants to 11 music colleges, including the Royal Academy of Music and BIMM institutions, have benefited over 500 applicants and pupils and the charity has established relationships with 36 secondary schools across the UK to help them specialise in teaching music and performing arts.