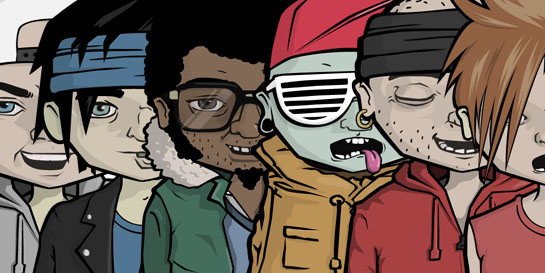 Music Inc, an app which lets players manage the careers of aspiring virtual musicians, has been launched today. Available for free, UK Music and the government are hoping it can play a part in increasing understanding of the business strategy around music.
The simulation game is designed to give young music fans an insight into the modern music industry and to let them experience the challenges encountered by artists in the digital age. Taking control of everything from songwriting and styling to recording and releasing songs to market, players will see the impact every managerial decision has on their artists' career development and sales.
The app is the result of a collaborative effort between UK Music, the Intellectual Property Office and Aardman Animations.
The Intellectual Property Office's involvement is one of their many initiatives to encourage creativity amongst Britain's youngsters and also educate them about the IP system than underpins their efforts.
Under its Treasure Island banner the IPO now has a handful of campaigns aimed at teaching students that ideas, songs, designs and anything else that has been created has a value and it should be paid for.
According to Lawrence Smith-Higgins, Head of Campaigns and Education at the IPO, evidence suggests there is a need to teach people the fundamentals of copyright because recent research showed nearly a quarter (22%) of all music, film and other content consumed online had infringed copyright.
UK Music CEO Jo Dipple argues the law may not be the most successful approach to effect a behavioural change amongst a new generation, who might never have bought a physical copy of an album.
Dipple and Smith-Higgins both believe education has a bigger role. They suggest anything that encourages young innovators to be part of the creative process will help build a proper understanding and respect for IP and, therefore, enable kids to make more informed choices about how they consume music.
"The overwhelming majority of children know about physical property and appreciate that it is wrong to take a bicycle if it doesn't belong to them," says Smith-Higgins. "However, they do not necessarily have the same mind-set when it comes to IP."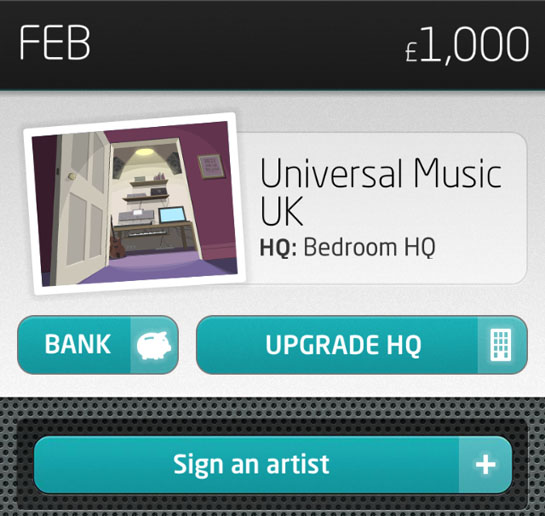 In recent years, informing youngsters about their music consumption choice has been a topic of hot debate. A few years ago Universal Music threw its weight behind Music Matters, a campaign and quality kite mark which helps audiences navigate their way around the huge number of legitimate music services and online retailers available.
Dipple believes Music Inc is a "clever and fun way" to demonstrate music has to be protected by copyright or people don't get paid and that it can play a valuable part in the suite of educational measures to encourage behaviour that benefits everyone, including music fans not short-changed with poor quality music tracks.
Dipple says some kids aren't aware that using illegal download sites is wrong or has consequences for their favourite artists. "A whole generation of youngsters have grown up seeing their friends doing it and follow suit," she adds. "This game shows that people working in the music industry put a lot of hard graft into making music and I hope it will help to make youngsters think twice next time they want to download an illegal track. I also hope it could encourage a few talented youngsters to move into the music industry."