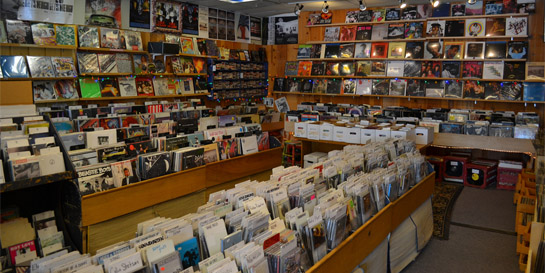 Over the past few years the festive music shopping story has predominantly been dominated by online and early in 2013 shops selling records were virtually written off. In January when HMV, the UK's biggest bricks and mortar music retailer, fell into administration it looked like the writing was on the wall.
Not so. The fightback has started. It was signalled this summer when the indie stores reported a 44% leap in album sales for the first half of the year, compared to the same period in 2012.
Although that needs to be seen in context (indie stores account for just 3% of the albums market) it was an optimistic indicator when taken with the recovery in the number of indie shops: just 269 in 2009 to nearly 300 (and rising) today.
Graham Jones, co-founder of music distributors Proper and author of Last Shop Standing, which charts the fall and rise of the indie retail sector, now believes the dark days are over.
Various factors have helped. The Government's clampdown on the Low Value Consignment Relief - which allowed internet retailers to dodge VAT on CDs (and undercut normal retailers) if they based themselves in places like Jersey or Guernsey - was a major boost to the High Street.
More fuel for the recovery came from initiatives like Record Store Day and Black Friday, the imported American bonanza that saw collectable, rare CD and vinyl offers made available across a raft of stores. Some supermarkets, which inflicted so much damage on specialist record shops a decade ago, are selling less music.
"Also, indie stores have got better at selling music," offers Jones. "They'll put on gigs, tailor things for the local market and have places for people to chat like coffee bars. I even know one record store which sells pies alongside the music."
Seven of our favourite Record Stores: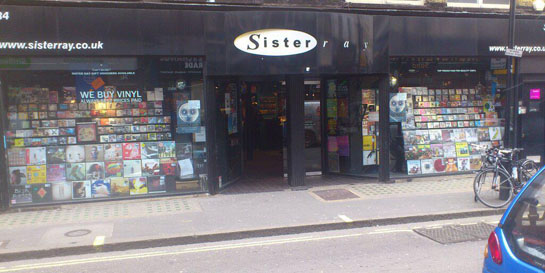 Sister Ray (London)
With an indie shop genealogy to die for, Sister Ray merges its own long standing history with the Berwick Street site of the award winning and fondly remembered Selectadisc.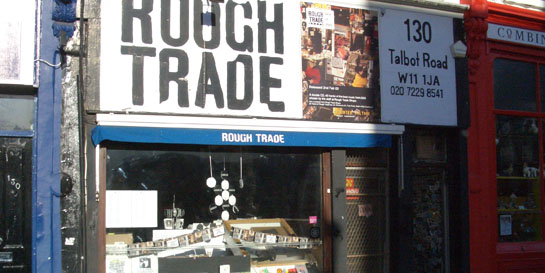 Rough Trade (London)
Needing very little introduction, Rough Trade operates from both the historical Portabello Road area and the more contemporary cool Brick Lane in the East End.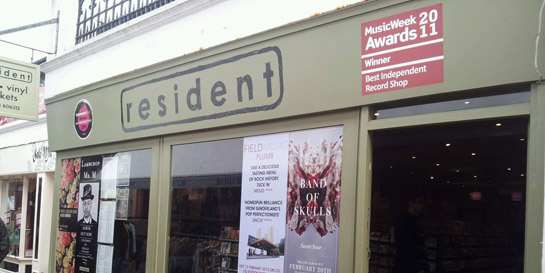 Resident (Brighton)
Part of the new wave of independent music stores, Resident immediately offers a stylish but comforting, warm and welcoming surrounding, In the busiest (and possibly narrowest) pedestrianized street in Brighton.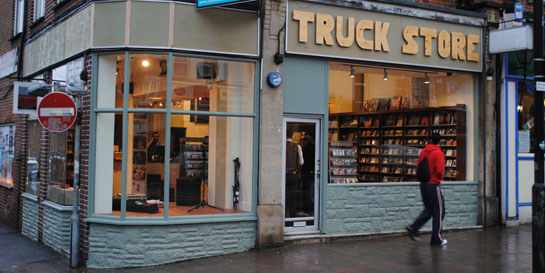 Rapture / Truck Stores (three stores in Witney, Oxford & Evesham)
Rapture/Truck caters for a wide ranging clientele with many extremely loyal customers giving the shop a real friendly community feel; this branches out into their involvement with the local music scene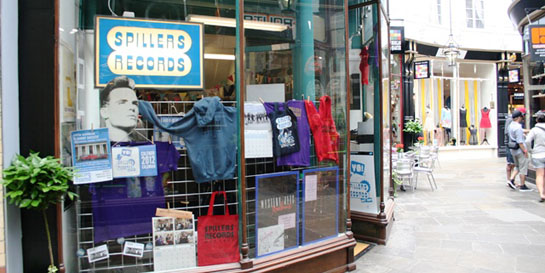 Spillers (Cardiff)
The oldest record store in the World. Small store that is packed with hidden gems & hard to find releases. Celebrity regulars include James Dean Bradfield & Phill Jupitus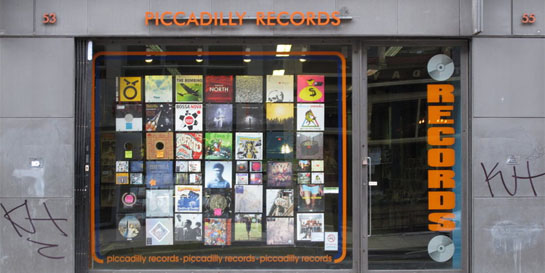 Piccadilly (Manchester)
Born in 1978 and situated in its current location in the heart of Manchester's Northen Quarter since 1997, Piccadilly Records is an award winning and legendary independent record shop. A ture Mancunian institution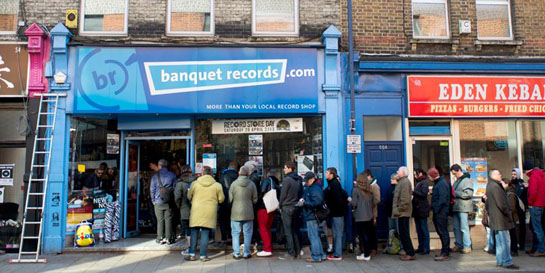 Banquet Records (Kingtson)
A friendly, approachable, knowledgeable staff with the bonus of regular in-store artist/ band signings, and PA's of all shapes and sizes.
and an honourable mention goes to: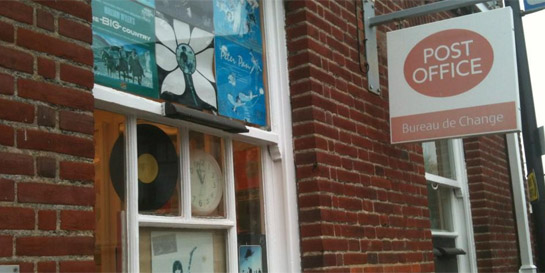 Vinyl Vault (Holt)
The only vinyl post office in the country. The place to pick up first class stamps as well as The Rolling Stones
It's not only indie retailers that are thriving. Since taking control of the HMV chain, Hilco has reopened the very first HMV store at 363 Oxford Street; launched a digital store via a new website just over a month ago; and cut back on high end technology products to refocus on chart and catalogue CDs and music merchandising.
Brian Rose, MD of Universal Music UK's commercial division, has applauded the changes. "Hilco have made some very smart moves in terms of reducing the store base. They have also shifted focus: the old HMV didn't always have music at the top of the list, but with Hilco you get a real sense they have got back their specialist credentials."
"What you want to do is make sure your High Street experience is different to online," explains Rose. "The way HMV now presents catalogue and themselves as music specialists means they will retain a lot more customers who might have moved online. It feels like we have some good retailers in HMV just now and it feels like the indies are refocused on their offer and have found their place too."