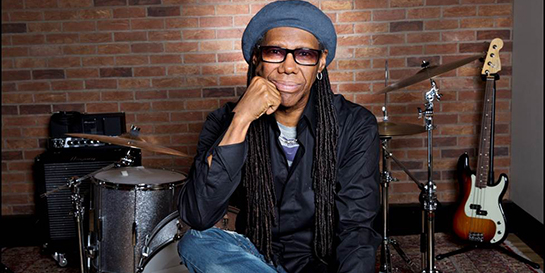 It's been five months since Abbey Road opened the doors to its new studios: the Gatehouse and the Front Room – both built with the intention of making the magic of Abbey Road more accessible to emerging artists.
Sessions have been constant since the studios opened in March, and while a few established artists like Nile Rodgers, Jess Glynne, Skrillex and James Bay have taken full advantage of the state-of-the-art facilities, an array of up and coming artists have booked studio time, including JP Cooper, NAO and Oh Wonder. Grime artists Novelist and Jammer have also stepped away from their own home studios to try out the new spaces and the full Abbey Road experience.
Abbey Road's head of brand and marketing Mark Robertson says, "The new studios were built into the existing fabric of Abbey Road, and all the artists we've interviewed have talked about them having the same special vibe as the rest of the building. We've had nothing but amazing feedback, particularly about the expertise and efficiency of our engineers, as well as the gear on offer and design of the rooms. One of my favourite quotes was from Novelist who said, 'I feel just as legendary as the legends. I'm getting the same sound quality, energy, freedom and openness towards my music. It's a blessing to be part of it'."
Abbey Road further pushed the message of the accessibility of the studios by joining up with Metro to hold a Battle of the Bands competition. The competition was judged by the legendary Nile Rodgers, Metro's music and arts journalist Malcolm Jack and Abbey Road engineer Matt Mysko. They went through over 500 entries, with the challenge of picking the best five tracks.
Last week, Abbey Road announced the winner of their competition as Australian four-piece The Bloom, who moved to London in search of their big break and to develop their music. Their indie track Burn Bright impressed both the judges and the public, with Metro describing it as "instant ear-candy."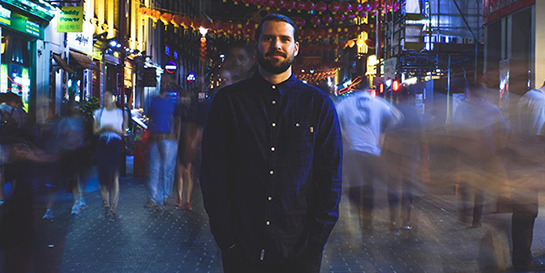 "We had a mammoth turnout with this competition, way more people applied than we expected," adds Mark. "Nile was the one who got the final vote on the shortlist, but together the judges picked a really diverse mixture to go before the public vote. The finalists reinforce the fact that Abbey Road is open and accessible to everyone, no matter who you are or where you're from."
The Bloom were up against tough competition; the four runners-up were London-based pianist Florence Sabeva, Nigerian singer and keyboardist Tolaní, Swedish trip-hop group Brödet and Maidstone's Beatles-inspired band Best Intentions. You can hear all the shortlisted entries on the competition website.
The Bloom have won a day's recording in one of the new studios, and their record will be mastered by one of Abbey Road's award-winning engineers.