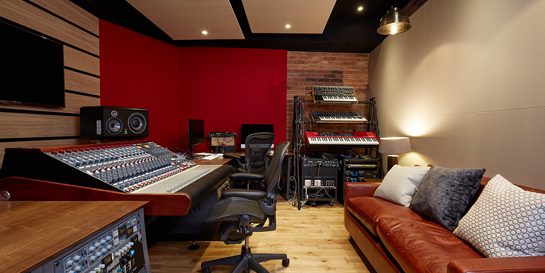 In the biggest transformation since the studios first opened in 1931, Abbey Road is building on its incredible recording legacy with the opening of two new studios and a mix stage for film post production.
The Gatehouse and The Front Room have been designed to make the magic of Abbey Road and its award winning studio talent accessible to a new generation of artists and every A&R and recording budget. Universal Music artists Allan Rayman, Eleanor Nelly and Rhys Lewis have been among the first to record in the new rooms, with James Bay coming through in the next few weeks.
The Mix Stage is a state-of-the-art post production sound mixing suite with Dolby Atmos® Premier Studio Certification and IMAX audio compatibility. It means Abbey Road can now offer a full mix service to film makers covering all elements of movie sound for the first time - scores, sound effects and dialogue.
Abbey Road MD, Isabel Garvey says, "The opening of the new studios is one of the biggest events in Abbey Road Studios' unique history. It shows our commitment to quality recording, the creative environment and our belief that combined with our award winning expertise, we can attract a whole new generation of artists through our doors. We are investing in our core business to ensure we maintain Abbey Road as a vibrant recording studio, with the two new studios designed to expand our appeal to a wide range of music creators."
BRIT Awards 2016 Producer of the Year, Charlie Andrew says, "The staff know exactly what they are doing, and you just know that in those rooms your recording is going to sound superb effortlessly. It's clear to see the investment they have put in to keep improving. The new studios sound perfect for a multi-purpose creative and tracking space. I can't wait to start using them!"
Head to the Abbey Road Studios website to read more about spec of The Mix Stage and The Gatehouse and The Front Room studios