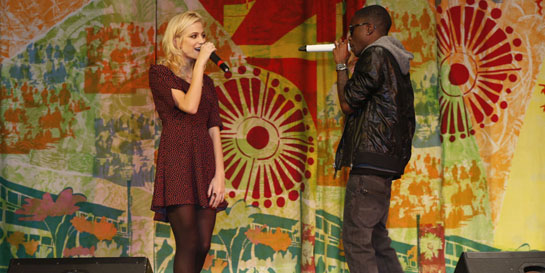 Music is represented in the app explosion – Shazam, anyone? – but we can't help feeling there's plenty more scope to develop apps with music at their heart. Hence our support for an app-building competition which has just been launched by Queens Park Community School, not too far from our London offices.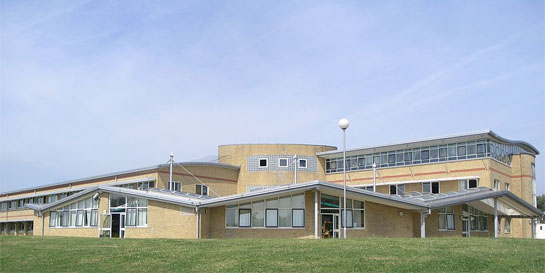 The competition is open to students from across the school to develop digital literacy and support their media and business studies curriculum. Universal is helping by giving the students access to our artist imagery and relevant data, and hopefully providing some inspiration along the way.
The competition was launched at the school's morning assembly with some words from Universal Music UK's Commercial Division MD Brian Rose.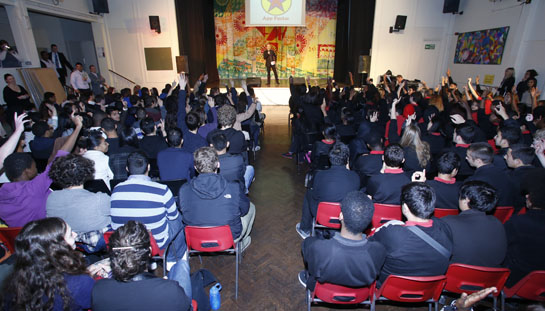 App developer Noam Sohachevsky from www.mintdigital.com (pictured below, left, with Brian Rose far right) then spoke about growing Mint from its modest beginnings eight years ago in a room in a Brixton flat to a company employing more than 40 people with fancy offices in Clerkenwell and New York's Soho. He also gave a bit of a plug for a music-making app we haven't had chance to play with yet - Figure - and shared his three top app-developing tips with the students, namely: 1) Keep it simple 2) Care about your app 3) Be brave.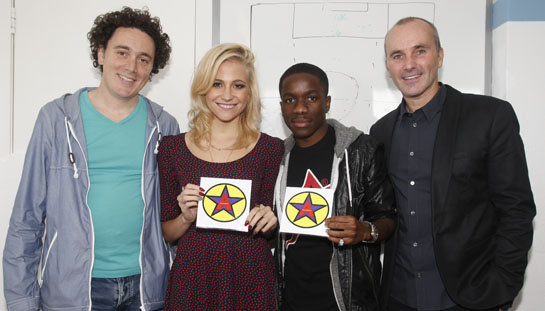 The launch ended with a surprise performance of Bright Lights by Mercury's Pixie Lott and Island's Tinchy Stryder who also faced a Q&A with the school's head of Year 9 Leena Parekh (below). Tinchy revealed his favourite subject at school had been maths to not-wholly-expected cheers and whoops from the students.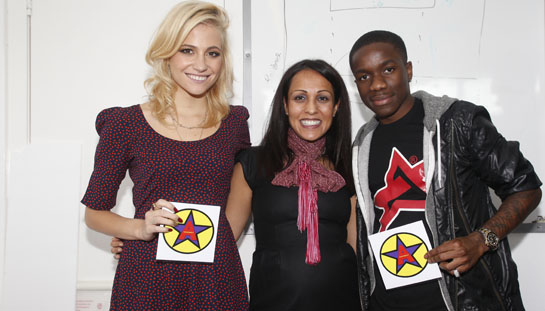 That was nothing to the grilling they received backstage from a group of student reporters from the QPCS monthly mag Shout.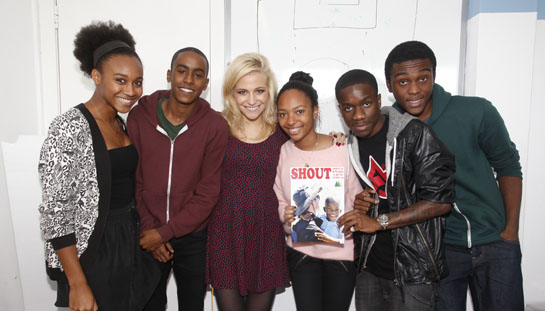 There was a great atmosphere at the school - we look forward to heading back there on November 7th for a special Utalks workshop before helping with the judging once all the entries are in.