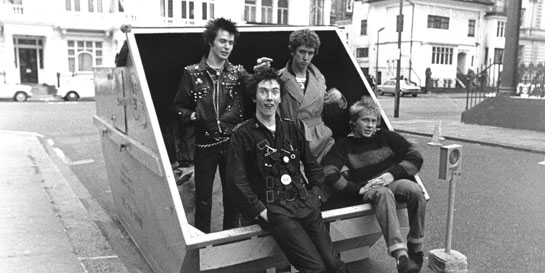 14/02/2011
Universal Music Catalogue UK have signed the legendary British band the Sex Pistols, following the acquisition of the classic catalogue for the world excluding North America.
"Music can be great, when done by the great.
The Sex Pistols are the greatest.
Universal now has a trophy room,
Music is the imitation of nature,
The Sex Pistols are nature,
So please give generously.
Thank You"
Johnny Rotten
Karen Simmonds, MD, UMC UK says, "To be given the opportunity to re-evaluate the Sex Pistols catalogue is every music lover's dream. We're looking forward to working with the band and celebrating their impact on worldwide culture."
An expanded and repackaged edition of Never Mind The Bollocks Here's The Sex Pistols will be scheduled for release later in 2012 to commemorate its 35th anniversary. UMC are also planning events and other releases throughout 2012 and beyond.
Famous for inspiring a generation to rise against the musical establishment in the late 1970s, the Sex Pistols changed the face of music and popular culture overnight with one of the most influential and controversial records in British music history. 35 years after its release, Never Mind The Bollocks and the Sex Pistols' legacy continues to grow as new generations discover its powerful message and still relevant, seminal songs.
Look out for more information on the new releases soon.