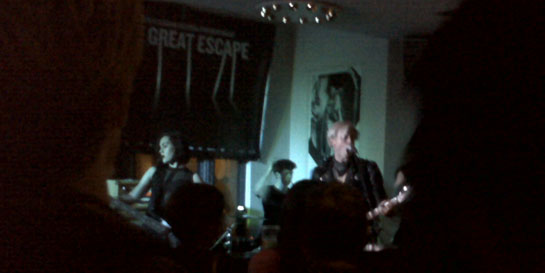 18/05/2011
Gary Harris - A&R Exec, Fiction
So here I am on a train making my way to Brighton for 2011's Great Escape Festival, the UK's answer to SXSW.
Straight to the hotel to check in and I'm off to the Dome to collect my pass, then on to Komedia to see the Deep Sea Arcade.
You gotta be on your toes here there is a lot of hustle and bustle as Brighton prepares itself for music and stag and hen do's galore!
Bumping into to friends as you go is inevitable, it can be a stop start affair getting from one venue to the next.
Deep Sea Arcade have a nice turn out but its 20 minutess of them before its down the stairs to see Chapelier Fou; from folk to glitich electronica in the space of 2 mins.
It's a swift walk to the sea front now where I drift into a pitch black basement to see The Soft Moon followed by Suuns - both brilliant, a great start already.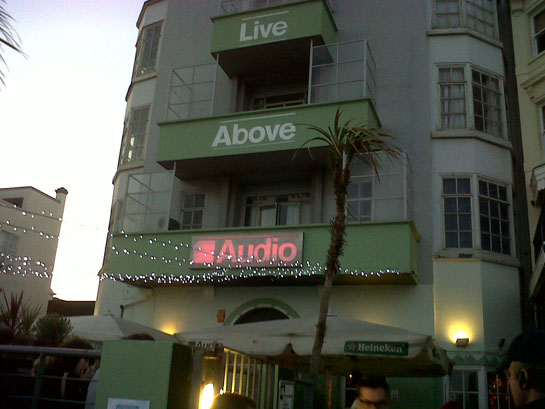 I catch a few minutes of a couple of more bands in venues on the front before its back to Audio for Fiction's Romance!
Just enough time for a catch up with Jamie to discuss the brilliance of Black Sabbaths 'Masters Of Reality' album before he and the band nail a 30 minute storming set.
I say my goodbyes before im off to Jam for and incredibly loud and furocious set by Sissy & The Blisters.
There's a lot of bands on my list for Friday as well as a bit of time to check in with a few contacts.
Its 4pm now and I'm off to see the BMI guys at their Great Escape drinks, always the best way to meet new people in the industry and discuss what you have seen.
It's another brisk walk though the now busy Brighton to see a couple of bands play at a vintage store; see Bleeding Knees club below.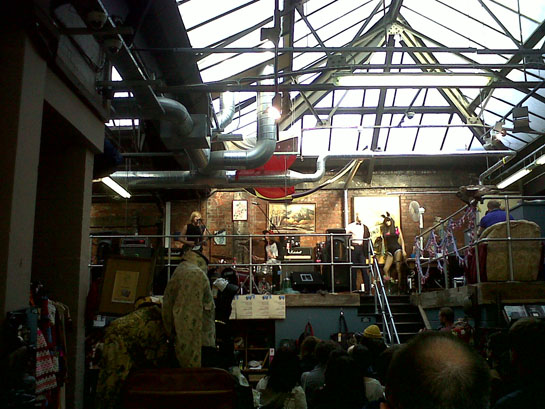 It's early Friday evening and large queues are starting to form at venues making it difficult to see what I'm to see. At some points I'm listening from stairwell or hallway.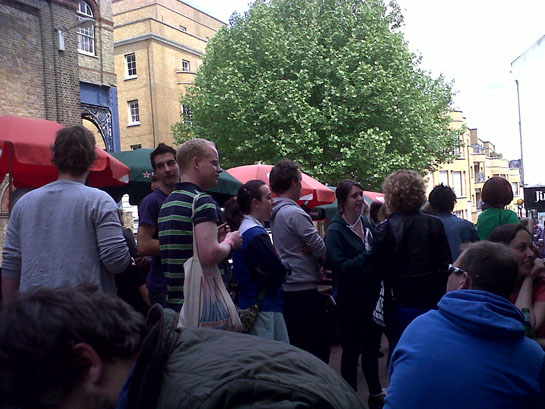 Something to help me on my way and I'm off to meet fellow Fictionistas to see the awesome Alice Gold at Haunt. It's rammed as she ploughs through 30 minutess of Patti Smith, hook-ladened, indie-rock classics.
That's put me in the perfect mood for a Friday night in Brighton, a quick drink with the Fiction brothers and sisters and you guessed it - more bands!
Saturday morning and it's breakfast with a couple of journalist buddies before heading to see a few things of the beaten track.
Back in town I find myself squeezing my way into venues or watching from a distance. Here's a good example.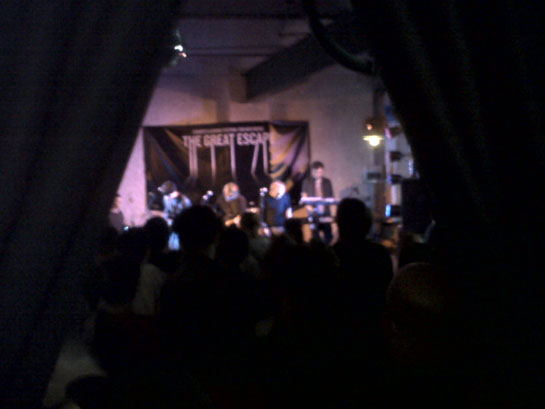 A sandwich to eat on the go, I've gotta get to the sea front for the 2 more acts. I followed this guy for a bit, he was brilliant!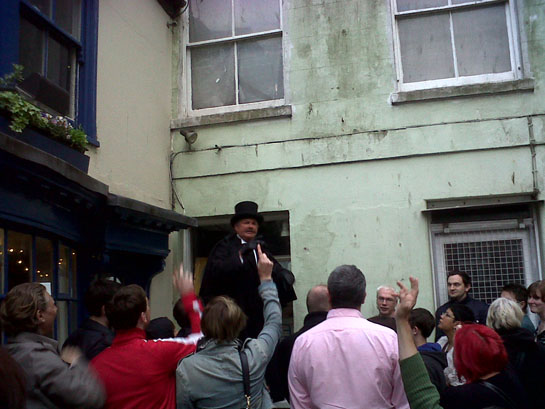 Naked & Famous will finish my Great Escape 2011 of with a bang at Corn Exchange. You cant move in there its so busy. That's them I promise.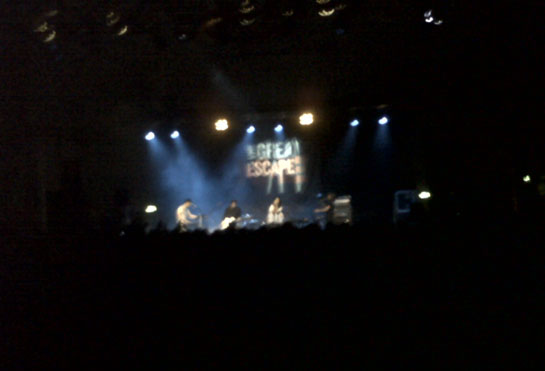 I'm homeward bound and exhausted but its been well worth it. I've met some great people and seen some exciting new music.
Until next year Brighton - see ya!