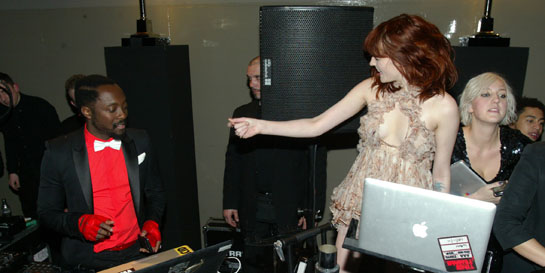 23/02/2012
Tueday night was one of the biggest nights in UK music. We're talking, of course, about the Brit Awards 2012. Once the awards were over the hottest ticket in town was for the Universal Music Brits party hosted by Bacardi at the Soho House pop-up.
Our very own Will.I.Am and Florence Welch took to the DJ booth at the Tate Modern and provided the soundtrack for the evening.
It was a great night, and don't just take my word for it; watch the video below.