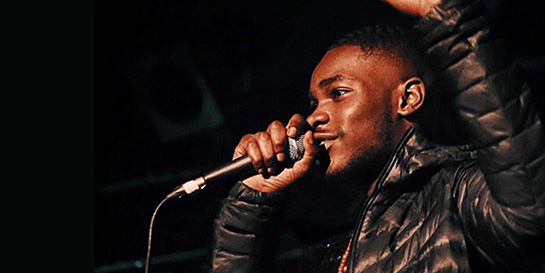 Following his chart-topping success with Funky Friday in October, which had 65m global streams, Dave is this week challenging for another number one with his debut album Psychodrama.
Dave has been hailed as a prodigious talent whose 600m total streams make him a platinum-selling artist with a growing fanbase in the US, Australia, Germany and beyond. He is also the youngest ever Ivor Novello winner, with his hard-hitting track Question Time winning Best Contemporary song in 2018. His highly anticipated debut album Pyschodrama has earned a five out of five-star rating from NME and The Guardian, who declare it is 'the boldest and best British rap album in a generation'.
The album, which doesn't include Funky Friday, consists of 11 tracks and is released on the Neighbourhod label through Universal. It's a raw journey of self-discovery, a time capsule capturing his generation which Dave describes as having three "acts": "environment", "relationships" and "social compass". The songs are linked by spoken-word sections ostensibly featuring a psychotherapist, with just three featured artists included: Burna Boy, J Hus and Ruelle. The stars of the show are undoubtedly Dave's unflinching and self-aware lyrics, which are both personal and political, shot through with compelling emotion. Also featuring Dave's accomplished piano-playing, Psychodrama is certainly the boldest album to emerge from UK hip-hop's renaissance.
A stand-out on the album is the startling track Black.The track is both a powerful and angry yet celebratory, focusing on what it is like to be black; from the uplifting positivity to the discrimination black people face daily, it is a profound exploration of black identity and excellence. Dave stands strong and powerful in the official video, which sees him accompanied by Stormzy, Raheem Sterling, DJ Tiffany Calver and Dina Asher-Smith among many familiar faces.
Dave has announced he will embark on a huge 15-date UK tour throughout April and May starting in Dublin on March 9 with ending in London with two shows at the O2 Academy Brixton April 2 and 3. Ahead of festival performances this summer at ParkLife and Reading & Leeds.