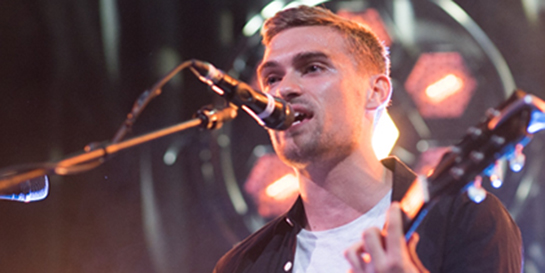 Decca have welcomed Rhys Lewis and The Wandering Hearts to the Decca family in style, with the label hosting an intimate showcase event last night at east London's Hoxton Hall.
The new signings both took to stage in the evening, with country quartet The Wandering Hearts performing first. They grabbed the audience of Decca contacts by playing a number of brand new tracks. Oxford-born soul singer Rhys Lewis was up next, serenading the audience with the accompaniment of his backing band. He performed his current single I Know The Feeling and fan favourite Waking Up Without You.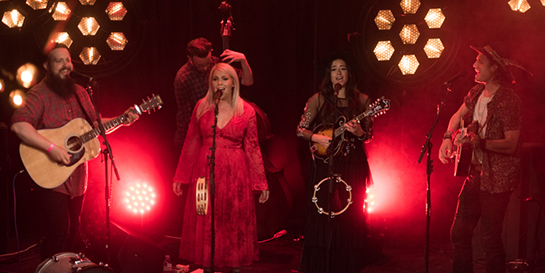 The Wandering Hearts' marketing manager Chris Kershaw helped with the organisation of the event along with Decca senior product manager Holli Sullivan. He says, "We wanted to create a special evening to showcase two of our priority development artists. The focus was on getting a really strong turn from media, retail, sync and brand contacts, as we set up both of these artists for their debut albums which will be coming later this year and in Q1 next year.
"The two artists really complement each other and we liked the idea of combining their performances into one evening at a lovely venue to create more of a gig vibe as opposed to a standard showcase."
Rhys Lewis has spent the past year in studios between London, Nashville, Stockholm, LA and Berlin, writing and recording music. His debut single Waking Up Without You became a Spotify sensation as it went straight to the number one spot on the Viral Chart, racking up millions of streams, and his headline show at London's Servant Jazz Quarters sold out in just 48 hours.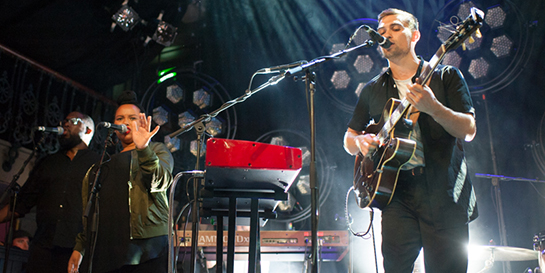 The Wandering Hearts made their debut this year, being discovered by Decca only half an hour after uploading their first demo. It's been a jam-packed year since, with the band playing at C2C: Country to Country festival, sold out headline shows, supporting Brothers Osborne, and playing festivals across the summer. The Folk-Americana four-piece have been championed by many music professionals, and been compared to The Shires, The Lumineers, Chris Stapleton and Fleetwood Mac.
New music is coming from both artists very soon. The Wandering Hearts are currently working on their debut album with producer Pete Hammerton which is due to be released later this year, and are supporting Tom Petty at British Summer Time this Sunday. Rhys Lewis has been playing a number of festivals, and will be doing some European dates in the autumn.