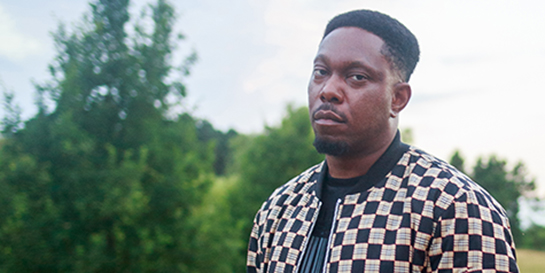 The team at Island are gearing up for the release of Dizzee Rascal's seventh studio album E3AF on October 9 - the campaign kicked off last night when the grime pioneer shared a taste of the record in the form of high-energy first single L.L.L.L (Love Life Live Large) featuring chart-topping UK rapper Chip.
The visuals premiered exclusively on GRM Daily, showing the pair living it large in a stately home. The single itself is a powerful punch of beats and bravado, while the new material from the musical innovator is set to draw from all corners of Black British music's rich legacy, and will feature UK hip hop collective Smoke Boys, Chubby Dreadz and Platinum 45 to name but a few, all coming together to create a body of work that will be sure to lead the way for forward-thinking UK rap.
When the then 19-year-old Dizzee scooped the Mercury prize in 2003 for Boy In Da Corner, marking the first big moment in his meteoric trajectory, many were scrambling to even name what he'd kickstarted. Fast-forward 17 years, the team at Island are on the way to releasing the MC legend's seventh studio album which follows on from 2017's Raskit. In the 13 years between these releases each Dizzee album has shot directly into the Top 10, won awards, receives critical acclaim and garner Dizzee an ever-growing following of devoted fans.
This new album is poised to remind people of his huge musical legacy, as well as welcoming in new ideas; E3AF will see in a new era for Dizzee and the team, and is the first album in over a decade to be fully written, recorded and produced in the UK. Earlier this summer, Dizzee was poised to be a part of the UK's innovative Drive In Tour, along with artists such as Kaiser Chiefs, The Streets, and K.T. Tunstall. Although live performances might be off the cards right now, the team at Island will be sure to do more than just fill in the gaps, and further confirm Dizzee as an artist very much in his prime.