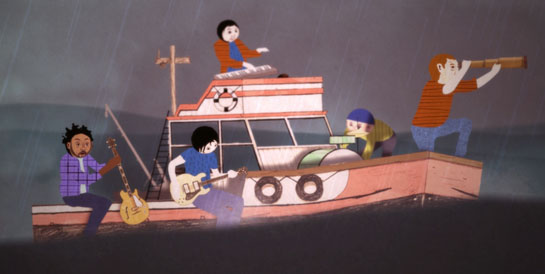 12/05/2011
Niamh Byrne - Head of Creative Content Strategy, Universal Music UK
When [Universal Music UK chairman] David Joseph first asked me whether I had any ideas to develop a campaign which would kick start a conversation around the value of music I was sceptical.
It wasn't that I didn't see the need for a campaign or that I doubted whether music had a value – clearly it does. But I felt that previous campaigns had seemed heavy handed, or didn't quite have the right tone that artists in particular could feel comfortable with.
One thing that kept coming back to me was that we needed to focus on the very thing we wanted to protect – the music. Because we all care about music whether it entertains or inspires us, makes us want to smile, dance or cry. If felt quite straightforward – if people can feel so passionately about a piece of music there is a glimmer of hope that they can care where they get it from too. And agree that every songwriter and musician should be paid for their creative work. Music Matters is about reminding us why we fell in love with music in the first place and gently pointing to ways in which you can get music responsibly. Thankfully – we can all agree that music is important.
Universal Music's Niamh Byrne created the concept around the Music Matters campaign. Find out more about it here. Music Matters is also launching in Australia, New Zealand and Mexico.