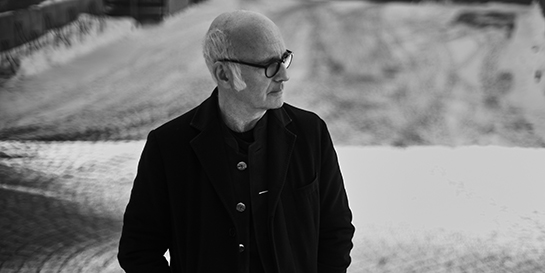 Decca have delved into the vaults to share some rare content from world-renowned composer and pianist Ludovico Einaudi on new album, Einaudi Undiscovered.
The new collection will be released on September 18, and sees the label exploring the breadth and depth of Einaudi's catalogue. With his music having soundtracked everything from The X Factor to This Is England, it's almost impossible to have missed his evocative and haunting compositions.
Gavin Bayliss, head of classical and catalogue marketing at Decca says, "After many years of working closely with Ludovico, his complete catalogue of studio, live and collaboration albums are now looked after for the world by the Decca team. Einaudi Undiscovered is a chance for him to explore the more diverse and eclectic areas of his catalogue, including unreleased, live, covers and remixes of his works. Einaudi is the most important composer performer in his space, being streamed almost 2m times a day, an international live schedule more akin to a pop artist, and huge sync income. He is the artist every label wants!"
Handpicked by Einaudi himself, the collection compiles a host of rarities, live versions, unreleased tracks and highlights from his legendary career that spans over three decades. The release will be available on all streaming platforms, 2CD, double vinyl and D2C exclusive coloured double vinyl. Many tracks from the album have also been specially mastered in Dolby Atmos to give listeners a unique 3D audio experience.
Also featuring a rarely heard vocal version of his most popular composition, Nuvole Bianche, and the main theme from The Third Murder that was previously only released in Japan, this release will act as a treasure trove for the acquainted fan, as well as providing a valuable and well-rounded introduction to the most streamed classical artist of all time.
The multi-faceted Italian composer has been hugely prolific during the last few years: he sold out seven nights at London's Barbican just last year, and even released a 12-track album of compositions he'd recorded on his iPhone at home in the peak of Italy's lockdown, after broadcasting several successful livestreams from his living room.