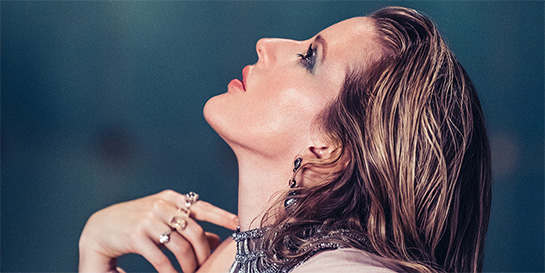 Ellie Goulding is fast adding to her 13 billion streams with the release of single Close To Me, her first new music for Polydor in two years.
The collaborative new release follows her last 2015 album Delirium which saw the hit single Love Me Like You Do become her most downloaded and streamed song, clocking up 84m plays on audio and video streaming services. Her incredible career to date has seen her take home two BRIT Awards, sell over 14m albums, 102m singles, and garner 14m Instagram followers.
The track is Goulding's second collaboration with Diplo following their work in 2015 on Major Lazer's Powerful and pairs her vocals with verses from Rae Sremmurd's Swae Lee.
Ellie cleared her Instagram page and teased fans with cartoon artwork a day prior to the release of the track, which amassed over 1.5m Spotify streams following its launch and was added straight to the Today's Top Hits and Fresh & Chill Spotify playlists.
Polydor A&R manager Jamie Spinks says "Ellie is a flagship artist for Polydor. It's really exciting to have her releasing music again after two years. The record with Diplo and Swae Lee is a great example of Ellie's international breadth and consistent ability to be performing at the forefront of exciting music across multiple genres."