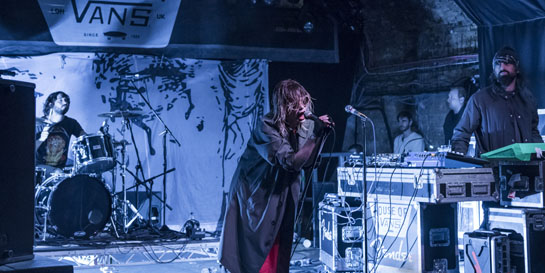 Last night saw the live, and very loud, launch of the Fiction retrospective exhibition at London's House Of Vans in Waterloo. Four of the label's acts – Palace, The Big Moon, The Amazons and Crystal Castles – took to the stage to celebrate the heritage of the iconic label.
Scroll down to see more highlights from the launch event.
The Fiction team have staged a complete takeover of the arches under Waterloo station. Adorning the walls of Tunnel One is a host of Fiction memorabilia as well as gold discs and copies of every album release since 1978, including a whole wall of Cure releases (below).
Tunnel Two's cinema room has had the complete Fiction treatment too, playing over six hours of painstakingly curated videos from the label's history.
But last night, all the action was in Tunnel Three, the House Of Vans' music venue. Fiction MD Jim Chancellor took to the stage to introduce the evening and exhibition which was "born out of a mad idea to show you show you what we've got in our locker", before welcoming Palace (below) – "four absolute fucking diamonds from Dorset" – to start proceedings.
Fiction newbies The Big Moon (below) were up next, followed shortly by The Amazons, both playing to a packed out room of friends of the label. Canadian duo Crystal Castles rounded off the night showcasing a handful of new material at their last headline show before taking off for a summer of UK and international festivals.
Fiction was founded by music producer and Cure manager Chris Parry as an independent record label and music publisher in 1978. Fiction was built on its initial success with The Cure and achieved its first #1 record in 1992 with the band's Wish. In January 2004 Fiction Records was revived within Universal Music and the first release on the "new" Fiction was the Snow Patrol single Run.
Speaking before the event, Jim says, "It's nothing less than one of the greatest honours to helm a ship that was founded by and on some of the most important brilliant music and music makers the world has ever seen. All I have ever wanted is to respect that heritage and build on it, and I thank everyone involved for supporting and allowing this to happen."
Fiction Records: a retrospective is open until May 29 at House Of Vans.
More photos from the evening: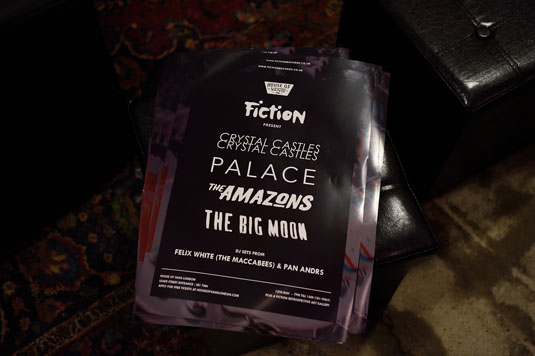 The evening's line up in the House Of Vans tunnels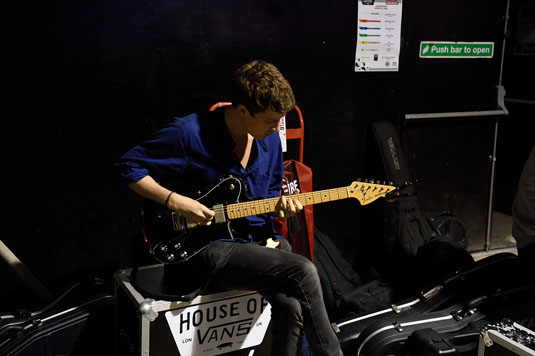 Palace frontman Leo warming up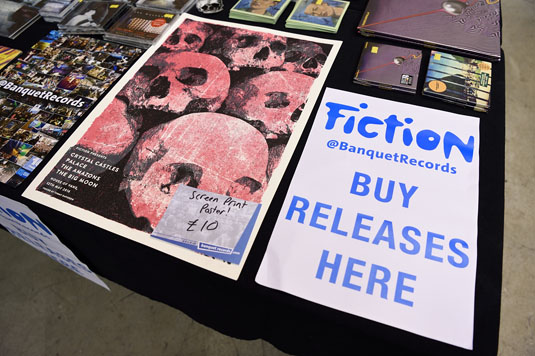 Prints by the talented Tommy Davidson, sold by lovely guys from Banquet Records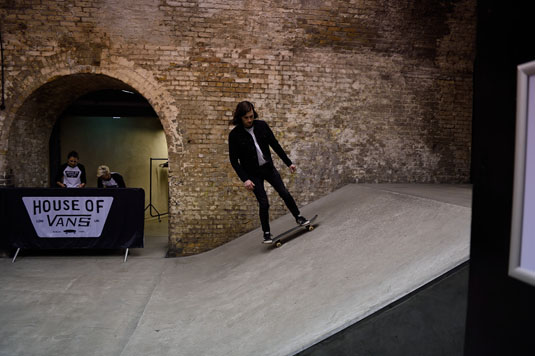 Chris from The Amazons making hte most of the venues own skatepark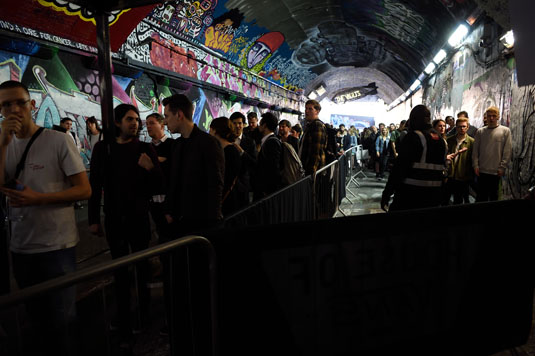 Huge queues full of winning ticket holders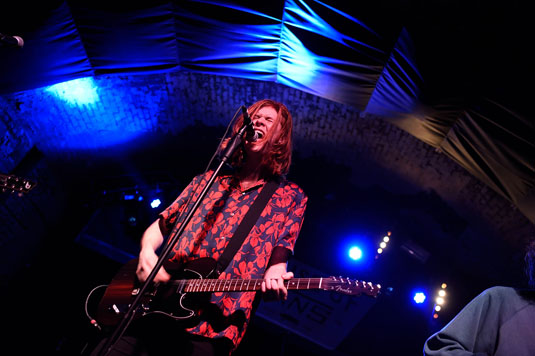 Matt from The Amazons on stage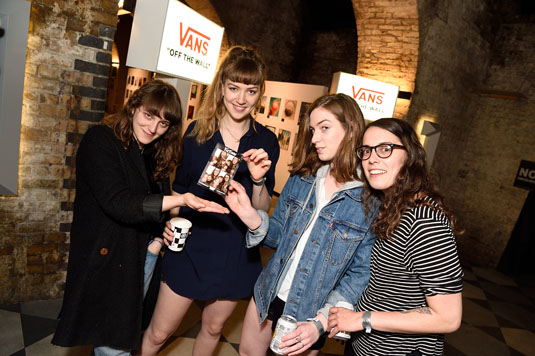 The Big Moon show how to fit four in to a photobooth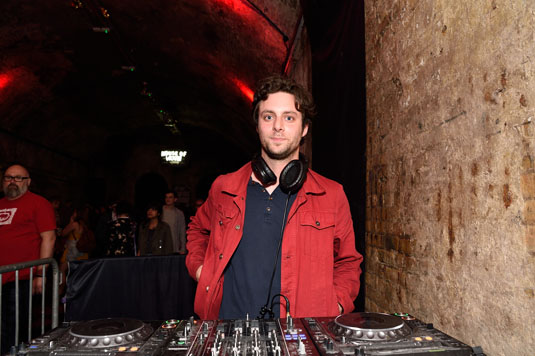 Felix from The Maccabees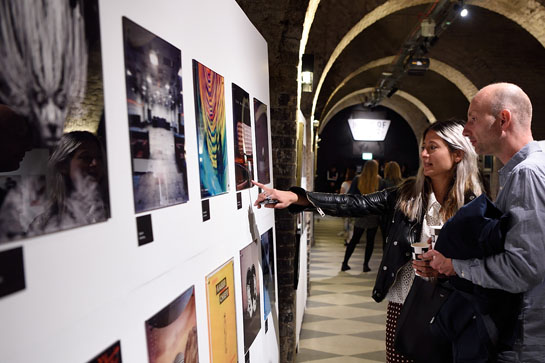 Fiction fans in the artwork gallery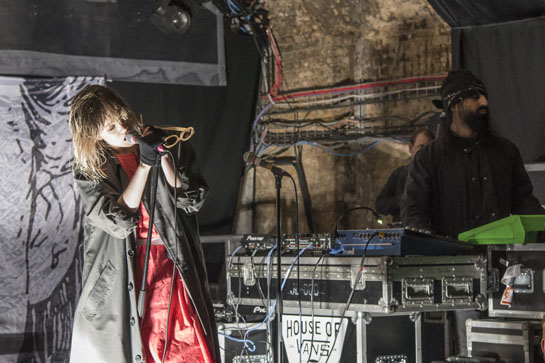 Ethan and Edith of Crystal Castles closing the evening's entertainment