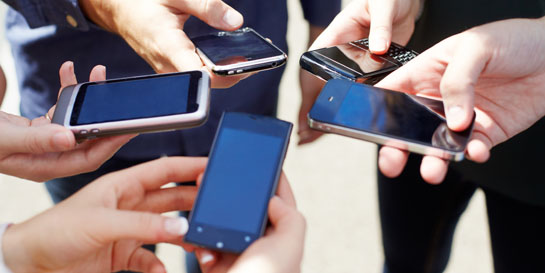 Many commentators have had a go at predicting which technology trends are going to be big this year, but what about the in-house futurologists at Universal Music?
Here's their take on what early adopters will be channelling over the next 12 months, as well as how these new trends will impact new digital products and services and the behaviour of consumers and the companies which want to sell to them.
Some of these big stories for 2013 include the rebranding of MySpace this week, the rise of online TV programming, more crowd-funding, the loss of privacy, an upswing in m-commerce coupled with improved offers, new low cost streaming services, and a more rewarding two-way relationship between brands and their customers.
But, let's start with smart phones. Okay, not a big surprise. They've been around for a while now and we're pretty well aware of their capabilities, even as they constantly push the technological envelope.
But, for many at Universal Music UK, 2013 is all about mobile.
Mercury Records campaign manager Lizzie Dickson spells it out: "The biggest thing that is going to happen is the rise of smart phones; people in music are quite advanced in their use of smart phones, but it's not the same for everyone. 2013 will see smart phones permeate more people's lives."
Similarly, Island director of digital Glenn Cooper, Polydor digital campaign manager Olivia Hobbs and Universal e-commerce and artist partnerships manager Alastair Smith are all focused on the transition to mobile and its implications.
"With the PC and laptop being sidelined and overtaken by tablets and smart phones, we are focusing a lot of our attention on m-commerce, the mobile wallet and mobile optimised stores," Cooper says.
Hobbs agrees: "Mobile is going to be massive and we need to spend more time making sites mobile-optimal, take things a step further and easy for people out at live concerts, for example, to use their smart phones to interact."
Smith believes much of this year will be all about building the right platforms. "The mobile and tablet age is going to be more important so sites need to scale to the right size and the commerce aspect has to work across a number of devices; you are not just thinking about the desk top nowadays," says Smith, adding ease of payment coupled with improved security will need to be addressed. "We will start to see the use of mobile wallets because people will want just one or two clicks to payment and there will be more personalisation to the e-commerce transaction."
***************************************************************************************************************
THE BIG CHANGES

Smart Phone usage explodes
Decline in privacy
Mobile wallets
Return of MySpace
Cheaper streaming services
Better two-way relationships between brands and consumers
Crowdfunding
Increased online TV
The rise of curation
***************************************************************************************************************
Universal digital strategy manager Julia Hawkins is convinced the major shift to mobile will augur new streaming services. Those that come on track this year will probably be cheaper and will do much to develop the market.
"Broadly speaking the growth in mobile and the consumption of music on mobile will advance and streaming services will continue to evolve," she says. "There will be new entrants that will appeal to different consumer types. I hope in streaming it won't be a one player market as we have seen in the download sector with iTunes."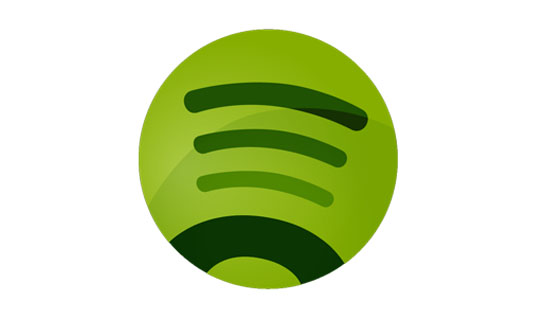 Hawkins believes that new entrants to streaming at lower price points will probably target consumers who may have previously downloaded illegally. "To have music tied into an ongoing mobile offering makes a lot of sense," she adds.
Universal's Director of Digital Paul Smernicki added "Music consumption zoomed out from single track and album purchase to the new consumption model of 14 million tracks to choose from, almost overnight but no one needs all 14 million of those tracks, so how do you find the music that means most to you?That's why I think that curation and discovery is the next important phase for streaming services – that could mean very tight curation such as the top 40, or curation from the artists, publications or music soulmate you trust.Bloom Fm, the much talked about Daisy service from Beats by Dre and Serendip are good examples."
Universal Creative Producer Kevin King, is equally effusive about the rise of new streaming services in 2013. He has embraced Rdio because it has an A-Z facility similar to a traditional record collection. "I think once people have tried them (streaming services) they are quite sticky. The services are so great once you start using them they are difficult to put down," says King.
But, both King and Hawkins agree it is getting people to engage and point to the big marketing push for services like Rdio in the US as a possible signpost that streaming services may begin to ramp up their marketing efforts this year to move past the early adopters and try and capture the mass market. "Spotify have relied on word-of-mouth so far. But, how do you reach these people to show them the services?" asks Hawkins.
***************************************************************************************************************
Cool Trends: 2013
Hyper-tasking
People won't waste a second of their day, using their mobiles to do household chores like the grocery shopping while waiting for the 7.36am commute. If snow is predicted, they will also be able to turn up the heating in their house from their phones.
Second screening
People will watch TV, but not always on their TV sets. And those that do watch Midsomer Murders on their 48inch screens will have a laptop or tablet - the second screen - permanently resting on their knees. Dickson says this means people will increasingly interact socially and with the TV channel while watching their favourite programmes.
3D printing
The conversation around 3D will intensify in 2013 with Dickson suggesting there could be a music application with people being able to reproduce their vinyl records.
Creating a digital story
Giving depth to the otherwise bland experience of shopping online. For example, providing a background story and online picture book to describe the lifespan of a vinyl record bought online. It could show a photo of the record at the pressing plant, being signed by the band who made it and its sale, years later, to a second hand record store.
Artist branded headphones
Fresh from his trip to the Consumer Electronics Show in Las Vegas at the beginning of the month, Universal Music head of e-commerce Stephen Partridge believes the trend for celebrity endorsed headphones and other audio gear will continue unabated in 2013.
Ultimate recommendation platforms
The age of recommendation from a DJ or journalist is over because people have been burned and now want to explore and listen before they buy. Future recommendations must come from friends, whose judgment on everything from hotel room cleanliness to restaurant service you trust.
Accountable and more socially responsible brands
The digital age has meant companies can no longer hide from their customers and if they make a mistake they will be attacked on twitter and other networking sites. King says people now expect to have close relationships with their favourite brands and many of these brands can learn lessons from the music industry in the way artists have managed their relationships with fans.
***************************************************************************************************************
Dickson believes another knock on effect from smart phone usage going through the roof will be companies "working smarter" to enhance peoples lives through their brand. She explains, "We've seen companies create nifty apps as a way to solve life problems and as a way of gently introducing their brand into peoples' lives instead of blatantly ramming things down throats."
As an illustration of this increasing two-way relationship, Dickson cites a pizza company where customers simply press a button on their fridge magnet at home and a pizza with their favourite toppings will be delivered. "Companies will use data to make life simpler and more streamlined. Smart brands are going to be using the enormous amount of data about their customers to target in much more subtle ways," she explains. "Brands will innovate with things that integrate more with peoples lives and the more successful companies will be the ones with the most successful relationships with consumers."
A net result of this improved two-way relationship, however, is that privacy and issues around keeping data under a tighter lock and key will largely degrade. Dickson suggests, "People increasingly won't mind giving away information about themselves if in return they get something back. Also, with this generation that is coming they have never known a world where it is strange to put photos on the internet for strangers to look at so I think for them privacy will be less of an issue in exchange for more targeted experiences."
Two other key components of 2013 will, according to the Universal Music experts, is the re-mergence of the social and music discovery site MySpace (see box) and an escalation in crowdfunding.
***************************************************************************************************************
Universal Music's top digital execs have lauded the return of the new look MySpace, which enjoyed an under the radar relaunch this week.

The Specific Media owned networking site, entered beta testing last summer, and quietly opened to the public earlier this week in a move timed to coincide with the release of Justin Timberlake's new single, Suit and Tie.
MySpace 1.0 was popular with music industry A&Rs and well known as a music sharing platform and forum for new bands to build fanbases.
And those facilities will continue with MySpace 2.0. Users can pair songs with photographs, create scrapbooks and are invited to sample music posts from other members. Musicians will also be able track where their most active fans are.
Already, its return has been greeted enthusiastically by Universal execs, who believe 2013 will see the re-emergence of MySpace as a music discovery vehicle.
Island head of digital Glenn Cooper is particularly eulogistic about its return. "The re-emergence is a big one and can help break new acts," says Cooper. "MySpace up until last year was so uncool, but it was a great music discovery platform that A&Rs gravitated towards and nothing has really come and taken its place. SoundCloud is great, but it didn't have an editorial voice. YouTube is a discovery channel, but again there is no editorial curation so I think the time is good for MySpace to grab that space."
Cooper also believes MySpace has done a good job redesigning the site. "Now, it's all about connections, the way you connect with people, they way you connect with music. You can go on fantastic journey, see other people and the music they are inspired by. It is very, very good."
Coupled with what Cooper believes is a growing apathy towards Facebook, the re-emergence of MySpace is well timed. "I think a lot of opinion formers have moved off Facebook and moving to more niche social networks and I think MySpace will attract a lot of attention. For me Facebook is not a discovery platform. Facebook is where people find things once they are cool, they don't go on Facebook to discover new music so, for me, MySpace can be very important."
His thoughts are echoed by Universal Music e-commerce manager Alastair Smith and digital campaign manager Olivia Hobbs, who says the rebuilt service "looks great".
Smith adds, "Everyone has been very impressed with the new set up. It was a great discovery platform and you always seemed to enjoy the journey more on MySpace going from one band to the next."
Critically, neither Hobbs or Cooper believe the rebooted service will suffer from brand exhaustion or be seen as old fashioned. "I think the brand awareness is so high it should be able to gain traction," adds Hobbs. "More importantly it is shifting from a social network towards a more editorial site so it's not so much about sharing stuff with friends. I think they are in a good place."
Cooper even suggests that MySpace can benefit from a kind of old school, new cool vibe. "Sometimes you can go so out of favour, you can come back all around and be in."
***************************************************************************************************************
Crowdfunding sites such as Indiegogo and Kickstarter were on everyone's lips last year alongside the more music specific Pledge Music.

Dickson says there had been a danger than some projects were too maverick and when support failed to materialise, people lost interest. However, she and colleagues King and Cooper are optimistic that 2013 will see new funds focused towards musicians and artists.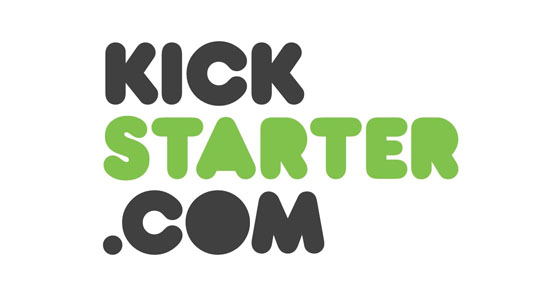 King explains, "Up until now, it has been pretty indie with whacky examples where people make dinner or an artist makes a track for you or DJs at your house. But, it is moving towards owning a stake in brands. I see crowdfunding becoming a place where people talent spot in a business sense. People see things early, invest and get something in return from that."

Online video will also leap forward this year, according to Hawkins. Money that used to go into TV advertising is now being funneled online to reflect where consumers are spending more time.

Hawkins now sees original programming online as the way forward and cites the recent deal between Universal and Diagonal View, where historic video footage is soundtracked by music tracks, as creating a new kind of programming.

Dickson also believes online TV will encourage growth in YouTube "superusers", who are managing to make money from their own channels by producing programmes and then driving viewers to their content. "The rise of online TV is a whole new way of TV making. It is TV for a new generation. People are learning to be entrepreneurial," she says, adding that it will be an exciting time for music because tracks are almost always part of the online TV offer.
Which tech trends are you most looking forward to in 2013? Let us know in the comments below