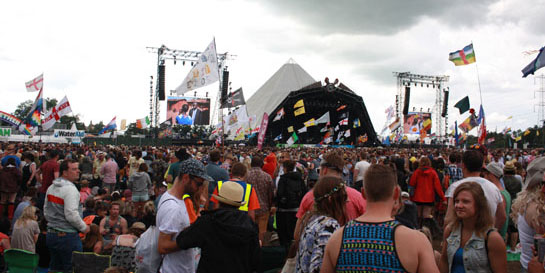 Michael Seymour - Communications manager
I survived my first Glastonbury. It took a few days to recover and clean off the mud from all of my possessions but it was undoubtably the best festival experience I've ever had.
I would highly recommend making the pilgrimage to Worthy Farm at least once in your life. Here's eight things that made my Glastonbury amazing.
(disclaimer: there was no way I could have seen everything and I'm sure I've missed some important things off. Let us know what you enjoyed in the comments below or tweet us - @umusicuk)
1.It's HUGE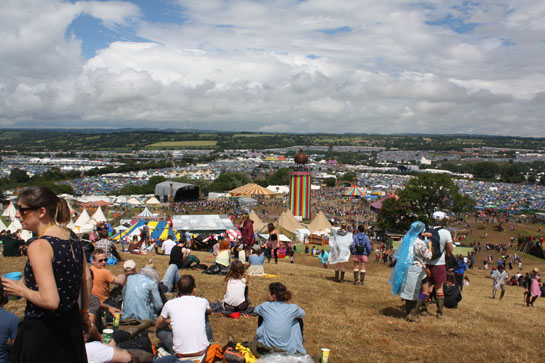 ("Can you see our tent?")
Yeah, like really big. It's hard to comprehend quite how large the festival is. We were all told on the shuttle buses that it's the size of somewhere like Coventry but it doesn't hit you until you take a walk up to the Glastonbury sign on the hill.
2.You'll miss loads of stuff but just won't care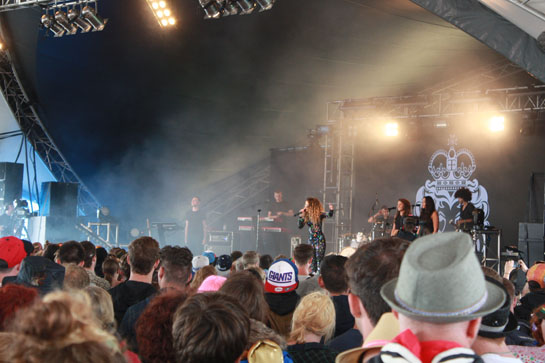 (Ella Eyre on on the Sonic Stage)
There's approximately ten gazillion artists performing at the festival (maybe more) and there's no way you'll catch everything you want to see. The fire juggling choir might be a bit far to walk and see but you won't mind because there's 10 of 15 other brilliant DJs, bands and performers just around the corner.
3.The people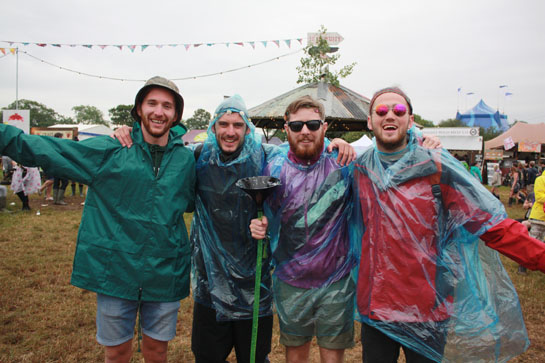 (Not a clue who these lot are, but they were lovely)
There's lots of them and they are all having an amazing time. Fancy wearing a poncho that makes you look like a parrot? Go ahead, no one is judging. Fancy swing dancing on a table? You'll have a partner in no time. Did I see one unhappy face all weekend? Not one. (Well, there were a few on the train on the way home…)
4.Night time entertainment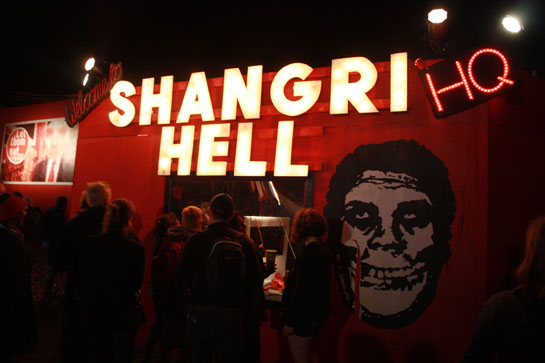 Don't go to Glastonbury if you like an early night. The headliners have finished but they party has hardly started. The only problem is choosing where to spend the night. Head to Shangri La and catch some amazing surprise DJ sets amongst the mind blowing surroundings. Arcadia is for you if you like your entertainment with a twisted scrapyard edge. Not sure where to go? Just wander, you'll find somewhere.
5.Fire. Lots of fire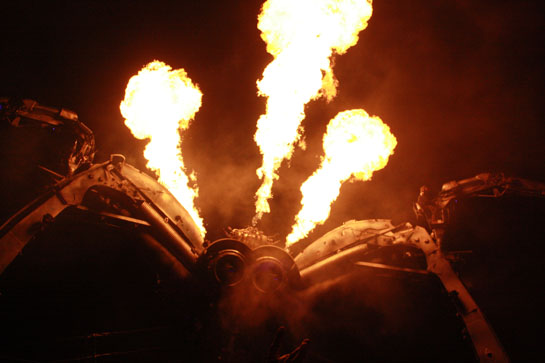 Oh yeah, there's guaranteed to be loads of fire. Fire shooting out from stages, performers swinging fire around them or a bonfire to sit and chill by.
6.Getting lost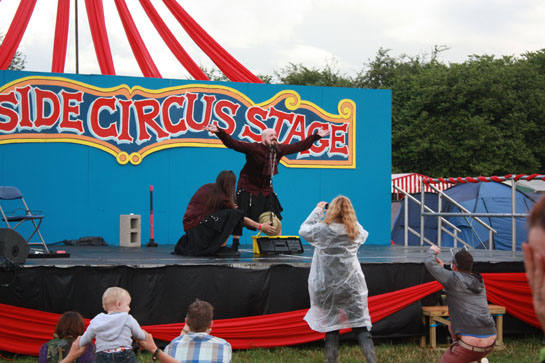 It sucks to lose your friends at most festivals. Not Glastonbury. Wandering round on your own means you get to explore. I watched some bands I'd never heard of (and found them on Spotify as soon as I got home), ended up in the background of the One Show broadcast and watched a man life weights using just his eyelids (above). It was awesome.
7.The people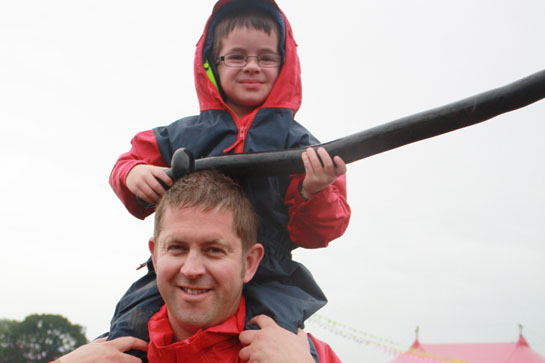 I know I've already said this, but look at this guy. Look how much fun he's having.
8.Music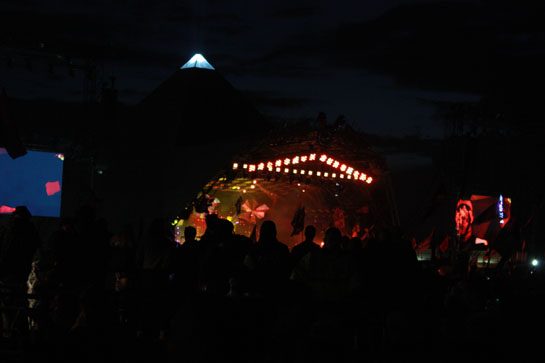 Probably the best bit about Glastonbury – there's so much of it. Rock or pop, rap or reggae, electro or dubstep – there's something for everyone to get down to. Dolly Parton, Arcade Fire and Metallica on the same bill – only at Glastonbury.