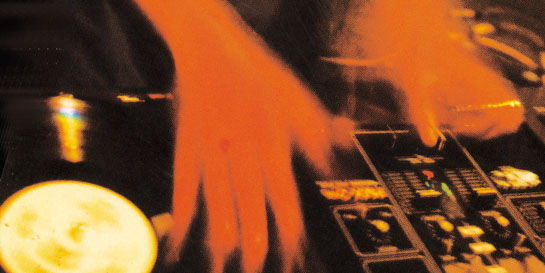 26/06/12
What is being touted as the world's first global debate on hip hop has got us all fired up at Universal, which represents a healthy crop of the world's leading rappers including Kanye West, Nicki Minaj and Lil Wayne.
But, would it be just another opportunity to lambast a musical genre - and its associated lifestyle - that over the last decade has muscled its way into contention to become the pre-eminent cultural movement?
Well, fortunately, that didn't appear to be the reason for Tuesday tonight's Intelligence Squared-sponsored event, Hip Hop On Trail. Despite the motion of the debate - it is Hip Hop Doesn't Enhance Society, It Degrades It - the team invited an impressive array of rappers and hip hop supporters to London's Barbican to argue why rap can be a force for good and not just a glorification of the gangsta life.
KRS-One, ?uestlove, Q-Tip and Estelle joined the celebrated civil rights campaigner Jesse Jackson to persuade the world that rap can give rise to great art and even inspire political action: the Egyptian rapper Deeb, who came to prominence during the uprising in Cairo's Tahrir Square, was also be on hand to argue that hip hop helped to foster revolution during the Arab Spring.
Of course, there were some potentially critical voices to spoil the fun, including Prime Minister David Cameron's advisor on youth and crime Shaun Bailey. But, the debate was elevated by the appearance of UCL's Emeritus Professor of Modern English Literature John Sutherland, who is more used to discussing dissertations on Thackeray and Trollope.
Sutherland, a convert to the hip hop cause, believes rap is poetry by any other name. Sutherland says, "Rap is word centred. The essence of rap is rhyming and that is very often spontaneous. If you listen to Tupac Shakur he is composing the work as he is singing it. You can link to the free verse of someone like Walt Whitman."
Sutherland adds that the well worn arguments about the corruption of teenagers have already been exhausted with previous musical movements, such as jazz. He says, "I'm old enough to remember when jazz was very dangerous for the youth of this country and the white youth of America. There is a lot of nonsense spoken about gangsta culture and rap...Ice T says he no more a cop killer than David Bowie is an astronaut because he sings about Major Tom."
Click HERE to visit the Intelligence Suqared website and read more about the event.