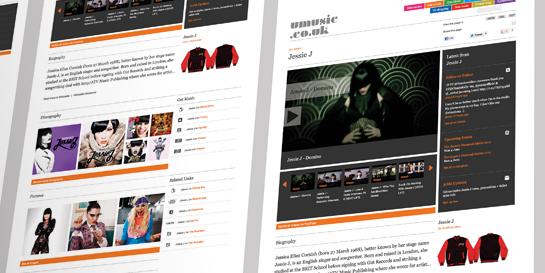 03/05/2012
James Cowdery – Innovation Manager, Universal Music UK
I'm delighted to announce the launch today of the Umusic UK Artist Gateway – a new way of talking about our artists online. We now have a data-driven, dynamically published and persistent web page for every one of our UK artists and each of their albums and singles.
You'll find these pages, on this site, at umusic.co.uk/artists.
Fans are consuming music in new ways and new places online. The Artist Gateway pages are a hub - linking conversations and content from Vevo, Soundcloud, Deezer, iTunes, Songkick and Twitter. They encourage fans to discover more at Last.FM and MusicBrainz. The pages also link to exceptional editorial content from the BBC and The Guardian.
For our artists themselves, the new pages are a clever way to aggregate the very best of the web in one, highly searchable location. And if you're a developer, then you'll enjoy the fact that the data is available in three machine-readable formats and that everything can be linked to using MusicBrainz identifiers.
The Umusic Artist Gateway pages represent the culmination of six months work by the Central Digital Team and we are very happy to now be able to push them live. Watch out for more exciting uses of the web to come later this year.