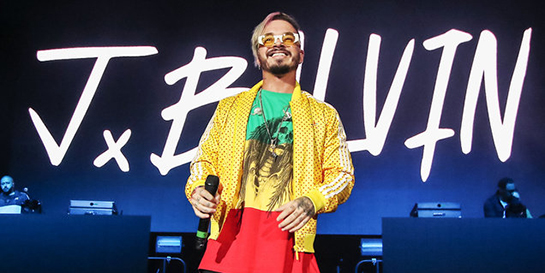 With Mi Gente climbing to the top of Spotify's Global 50, the UK could see another Latin number one before summer's out.
Mi Gente ("my people") started out as an EDM track called Voodoo Song by French DJ Willy Williams, but got an added dose of Reggaeton, a genre currently taking over the Latin music scene, when Williams got together with J Balvin.
Like Despacito, the track is released through Polydor Records in the UK. Head of marketing Stephen Hallowes says, "The success of Despacito has opened the door for a genre of music that's previously only had limited success in the UK, and Mi Gente certainly feels like it's next in line to break through. It's incredible to see a record sung entirely in Spanish and French being added to Hot Hits UK on Spotify, or the B-List at Capital FM - it says a lot about the global music market in 2017, where more and more of the audience tell us what they want to hear."
Signed to Universal Music Latin Entertainment, J Balvin has been labelled as the biggest breakout act Latin music has seen in years. His collaboration with Willy Williams, the most Shazamed French artist in the world, adds to his distinguished collaboration list which features names like Justin Bieber, Pharrell Williams, Ariana Grande and Major Lazer.
Jesus Lopez, chairman/CEO of Universal Music Latin America, told Billboard that the video has been an essential element in the song's growth. The clip centres around a simplistic head nodding dance, which has been picked up by the Real Madrid football team, helping to send it viral.
In the three weeks following the video's release, it racked up nine million views a day, with the total now up to over 262m on YouTube alone. Meanwhile Despacito is on track to be the most viewed music video on YouTube, with over two billion views.
Mi Gente has been resonating at summer festivals and holiday destinations around the world and thousands have been using the song's Snapchat filter lens.
Spanish-language songs have never before taken the top two positions in the UK singles chart, but with the rising popularity of Mi Gente and the continued success of Despacito, history could be in the making.