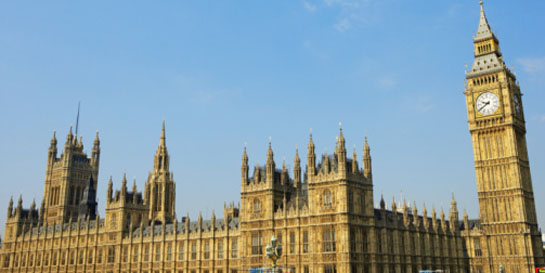 27/06/2011
Hanna Chalmers - Head of Research And Insight, Universal Music UK
My day job is heading up Universal Music's Insight team.
People often ask what this means and most simply put it's our team's job to be the voice of the music fan across Universal Music.
It involves making sure we understand the world of the dubstep and grime fan to classical music buffs and everyone in between, making sure that we are responsive to their needs as a company. We analyse the music and entertainment markets, understand how technologies are shifting behaviour, as well as how, when and in what way people are consuming music and how we can make it a better experience.
So Wednesday morning is going to be a little out of the ordinary.
With a couple of colleagues I'm going to breakfast in the House of Commons with some MPs to tell them about what we do. I'm looking forward to the opportunity to talk to them as I think they'll be really interested in knowing more about how we work on a day to day basis.
It'll also be a blast from the past for me because I once spent a Summer while I was at university working for an MP.
Joining me at the breakfast will be Paul Smernicki, Director of Digital Universal UK, and Francis Keeling, Vice President of Digital, Universal Music Group International. There's no specific agenda for the breakfast but Paul is likely to talk about the new digital services we're launching and how we work with artists; Francis about some of the deals we've done with companies like Spotify; and I will explain how we go about understanding the lives of music fans and how this informs what we do.
We felt it was time to talk directly to politicians about what working in a modern music company is like and it should be a really interesting experience for both us and the MPs we are meeting. I will report back after the croissants and bacon sandwiches have all gone.