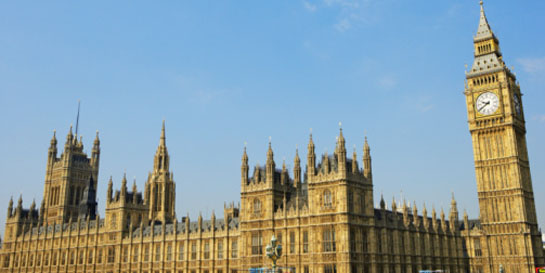 01/07/2011
Hanna Chalmers - Head of Research And Insight, Universal Music UK
On Monday I said I'd update you on our trip to parliament to meet MPs and tell them about Universal Music.
It's hard not to feel a sense of excitement and trepidation as one is led through security into such a formidable and historic building as the House of Commons.
We were concerned that there would be a low turn out as the night before MPs had been voting on a Bill until 2am. However, despite a couple of no shows, by 8.45 we had a room full of MPs from all the main parties ready to grill us on the current state of the music business – and enjoy some of those croissants we'd been promised.
The meeting was undoubtedly valuable and in fact over ran as we discussed a wide ranging array of topics. We talked about everything from the changing ways in which fans listen to music and the contribution music makes to the economy to the need for continued investment in British talent like Jessie J and Elbow - both here and internationally. We also managed to find out the MPs' own particular music passions, with The Saturdays and Metallica turning out to be among them.
There were some challenging questions and these centred around music video content – which has been in the news recently following the publication of Reg Bailey's review, 'Letting Children Be Children' - and also on how much we are doing to support new digital services and digital music innovation. We were able to discuss these frankly and positively and the MPs seemed both interested by the new ways in which we are working and engaged in the challenges and opportunities we are exploring on a day to day basis.
I think it was felt by everyone around the table to be a useful exercise and one we'd definitely be keen to repeat in the near future.