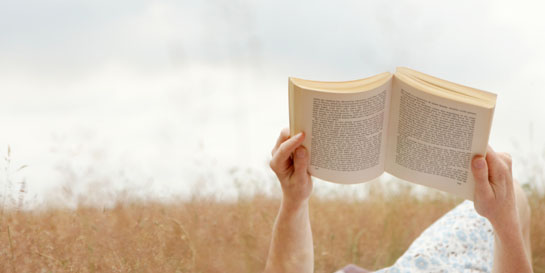 04/01/2012
Richard Mollet – Chief Executive, The Publishers Association
"I've seen this happen in other people's lives and now it's happening in mine" as Morrissey once sang. But is this what the publishing sector feels about the digital marketplace when it looks at the music business?
In a way, yes. Ebook revenues in the trade houses are around 10%, creeping towards a figure similar to that of the digital share of album sales; on tube trains e-reading devices are becoming as ubiquitous as the iPod; online copyright infringement hovers like an ominous presence, demanding a concerted commercial and political response.
The central question, of how to maintain profitability when costs are at best stable and when the consumer wants to and can pay considerably less, is a challenge which shares long stretches of DNA with the one facing label execs. But for all that resemblance, publishing is not so much following in music's footsteps as looking across at it from a parallel track.
And this is because we started in a different place. First, because there was no book equivalent to the CD – a totally unprotected digital master which was instantly poured into the coffers of illegal file-sharing sites from the outset.
Secondly, we were lucky in our imposed choice of digital pioneer. For music, it was the anti-corporate, pro-freedom Napster. For publishing, it was the instinctual capitalist retailer Jeff Bezos. The dominance of Amazon causes 100 pound gorilla type problems of its own, but the instigation of a culture of piracy is not one of them.
Finally, books don't face the revenue-crippling practice of cherry picking. Only grabbing tracks one to four of an album can deliver high levels of consumer satisfaction; but you can't really enjoy Robert Harris or Julian Barnes's latest works like that.
For the foreseeable future, our paths are likely to remain parallel. There is a lot of talk about books having their "Spotify moment"; as if a move to subscription based streaming is some sort of inevitable digital rite of passage. Not necessarily. Sure, there are plans for subscription models in the air and it's likely that some authors will find their audience in such an environment (page-turning romantic fiction for example), but direct retail is likely to remain the dominant method of selling, at least in the trade arena.
Books and music will both thrive and survive in the multi-confessional environment, where print, physical, downloads, streams and live each play their part in a rich and diverse consumer market. "There is a light and it never goes out", as one could say.
This post also appears on the Publishers Association website