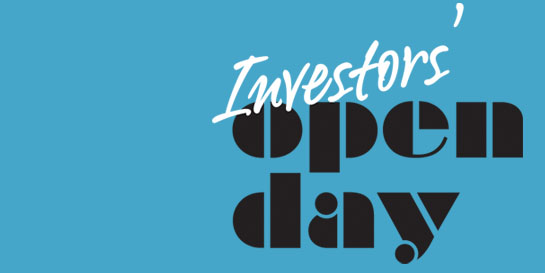 24/11/2011
We recently threw open our doors for the second Universal Music Open Day. This time our main focus was investing in music and discussing the ins and outs of start ups, securing the capital behind the services and analysing the wider market.
On the panel were :
Hugh Campbell, Founding Partner, GP Bullhound
Alice Enders, Enders Analysis
Ken Parks, Chief Content Officer, Spotify
Luke Wood, CEO, Beats By Dre
Miranda Sawyer (chair)
Francis Keeling, Vice President, Digital, Universal Music Group International
Miranda got us going with the question: "is the music industry a good investment bet?"
Introducing GP Bullhound, Hugh spoke from an investors' stand point and talked about what he called "the irrational seduction of the music industry" before commenting on the successful and less successful services of the last 10 years.
"We say there are about half a billion people who listen to music online today… The vast majority of them don't pay a thing for music. The opportunity there is enormous if you can just get it right," were the opening remarks from Spotify chief operating officer Ken Parks.
Ken noted that a year's subscription to Spotify, £120, is more than twice the average spend of the typical music consumer. The biggest news of the night also came from Ken who revealed Spotify now has over 3million users, 500,000 of those joining in just a month and a half.
"We think the best days of the record business are ahead. We think this opportunity to scale from three million to thirty, to a hundred, is here… Sure there was a rocky period for about a decade, but we strongly believe we have a model that can return health to the industry and in the meantime can happily co-exist with the other models out there."
Luke Wood, the CEO of Beats by Dre, stepped up next and told the audience how glad he was to be back at the Universal offices and how he had been an artist and A&R before moving into the headphone business.
The two main factors in the success of Beats in the last two years, according to Luke, are how piracy made low quality MP3s the standard and how audio quality had been lost as the electronics industry boomed.
"Consumers have responded," he said. "We want to make sure what the artist makes in the studio is what you hear in your headphones." The company has also got a response from artists, having partnered with Lady Gaga and Justin Bieber to make their own branded headphones.
Before the panel took questions from the floor, Miranda started the Q&A session, first asking Luke, Ken, Francis and Hugh if there was a danger of too many new services swamping the market. Francis replied saying, "We've got more than 460 services in Europe, and since we did this event last year, we've licensed 58 new services… Consumers will ultimately decide which ones will be successful, and it's up to the others to adapt quickly."
Francis also spoke about the value chain for music and that everyone needs to understand that getting people from pirating music to paying for a subscription service inevitably means a using a free trial.
The conversation moved to social networks to which Ken said that Spotify's Facebook partnership has been great so far. "We know that the way to get users to convert is not hitting them over the head with a stick," he said. Instead it's about getting them more engaged by music, with social sharing a key factor. "We've found that users on Spotify who are Facebook connected, and exposing all their listening on the open graph on Facebook, are three times more likely to become paid users." Games on Spotify's Apps platform? Keep your eyes peeled.
When asked about where to invest Hugh also bought up traditional radio and spoke passionately about its need for revitalisation in the digital age.
Watch the whole Open Day below: