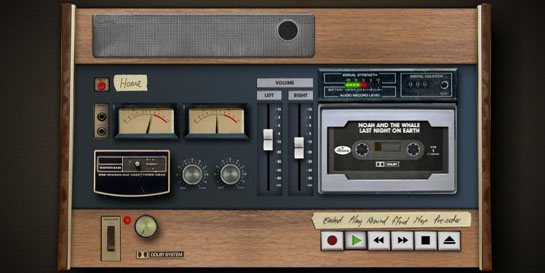 03/03/2011
London folk-pop four-piece Noah & The Whale release their new album Last Night On Earth today.
The album, which features lead single 'L.I.F.E.G.O.E.S.O.N.', is Noah & The Whale's third full-length release. The band, led by Charlie Fink, recorded the album in Los Angeles with guests including the legendary Waters Sisters, who famously provided backing vocals for Michael Jackson's Wanna Be Starting Something.
Last Night On Earth is released today and an exclusive signed vinyl album and bonus seven-inch will be available through the Universal Music store HERE.