It used to be if an artist allowed one of their songs to be used in an ad, it was on the condition that the commercial was screened only in darkest Kyrgyzstan.
Now there are hundreds of different platforms to showcase a song and very few, if any, artists or bands think becoming a brand ambassador or having their music appear in a PlayStation game or as part of the storyline in a TV series is beneath them. Far from it: sync is pretty cool. In fact Alicia Keys loves BlackBerry so much she became the group's global creative director earlier this year.
Many artists and bands today view a commercial as just another medium, as long as they like the brand. As Globe Creative & Commercial managing director Marc Robinson says, "The landscape has changed, it's a totally different culture. There is now a whole generation of artists who have grown up in this culture."
To prove it, Rizzle Kicks, Professor Green, Alfie Boe and Frank Turner tipped up at Abbey Road Studios last week to celebrate the power of the band and brand alongside a bunch of senior music, marketing, brand and advertising execs.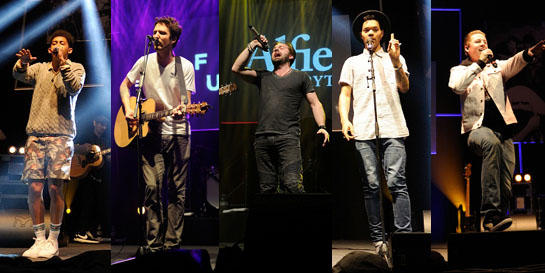 The event was the first staged by the recently restructured Globe, which at the end of last year saw all Universal Music's commercial partnerships, TV production and sync business move under one big umbrella making the company a 'one-stop-shop' for anyone in the market for music. It was also a reminder that Universal acts and their music can crop up just about anywhere, anytime.
So, we've heard or seen The Lumineers song Ho Hey in an ad for E.On, Globe Productions has created the Channel 4 TV series Launched at Red Bull Studio featuring many hotly tipped Universal acts, while Rizzle Kicks and keen gamers Jordan Stephens and Harley Alexander-Sule have been employed to put the PlayStation Vita through its paces.
"It's one thing to get music on an ad," says Robinson. "The real job is how do you add a kind of halo effect."
So how do you get that halo? Well, not simply by pocketing the biggest cheque offered and then sticking the latest big song from the biggest band around on an ad. There's no skill in that.
Universal Music UK chairman and CEO David Joseph argues there has to be a mutual respect and understanding between bands and brands and then "fixing the right artist to the right brand." Fiction Records boss Jim Chancellor says the match has to be "honest and believable".
That means finding out what the band or artist wants to do. Not all will want the same for their music. And not all brands want to do the same things either. "Every different piece of music comes with a different set of guidelines," suggests Robinson.
Mother creative director Caroline Pay, who has worked on Boots advertising, agrees. "Every project is different, every brand is different," she says. Getting Globe on board early - even at pitch stage - is the way she arrives at the right music. "I don't have a specific piece of music or artist in mind, but I know the feeling or tone of voice or what the brand stands for and what we want to conjure up with the music so I'll have a very tight brief of what I want, but I wont have a specific track in mind."
Fabula founding partner Yan Elliott, who as a senior creative at agencies including WCRS, GGT and Mother, has worked on brands including Coca Cola, BMW and Orange, says it is more interesting to collaborate and create something that is unique. "Where I think brands fall down is when they go 'yes, we'll have that track' and attach it to visuals without much consideration," says Elliott.
*********************************************************************************************************
Five top partnership moments
1. iPod & Willy Moon. An Apple ad campaign sound-tracked by Willy Moon's breakthrough single, Yeah Yeah. The track was an instant hit and brought profile to Moon and the campaign.
2. HP Connected Music. A worldwide deal created a bespoke streaming service for everyone that purchased a HP laptop.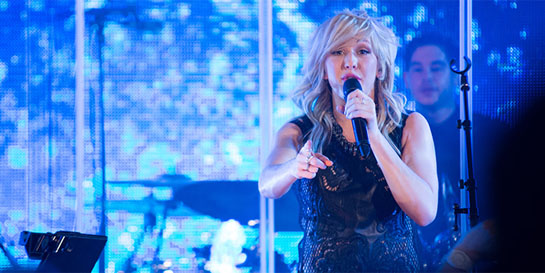 3. Piaget & Meloday Gardot. Swiss luxury jewellery and watch brand Piaget wanted a brand ambassador to represent their Rose collection and to use Edith Piaf's La Vie En Rose in the campaign. Grammy-nominated Melody Gardot covered the song.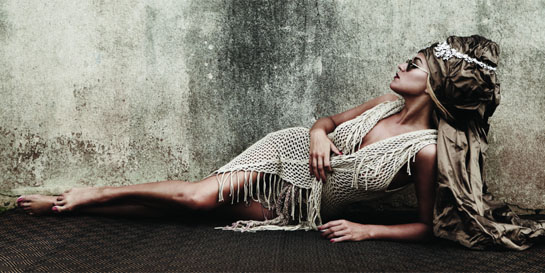 4. Florence + The Machine & Bulgari. Bulgari helped style the singer and its jewellery featured in the singer's video.
5. Launched at Red Bull Studios. TV group Globe Productions created the Channel 4 series Launched at Red Bull Studio to showcase the hottest bands, including Laura Mvula, The 1975 and AlunaGeorge.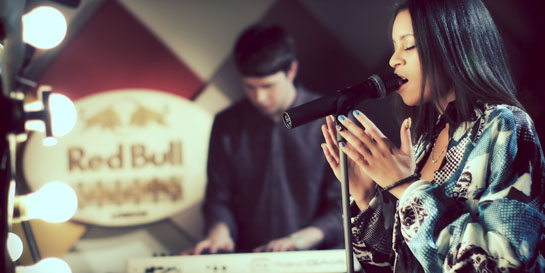 *********************************************************************************************************
In the past a lot of the "attaching" was based on gut instinct, but nowadays creatives have a little bit of science to work with. YouTube and other social media platforms have created a wealth of metrics and stats that can be delivered to brands to illustrate the kinds of music that might work for them.
And what is particularly interesting about - and creatively liberating for those working in it - this commercial space is that reputation and size of fanbase are all very good, but can count for nothing. A new band with zero track record can often be as interesting, attractive and rewarding to a brand as a global superstar act.
Unknowns like Gabrielle Aplin or up-and-comers such as Willy Moon can, therefore, find themselves backing massive campaigns for blue chip brands like John Lewis or Apple.
Elliott says the "dialogue-based world" means it isn't important for people to always instantly recognise a tune or act. If they like something they hear, it's likely they will do some research on the internet, find out what it is and possibly even buy it. That process creates a story around the act and brand, which also makes it more interesting for the media and as top trending subjects on social media.
A new report from adbreakanthems.com, which has delivered the most comprehensive analysis of TV ads and the music used in them over the last 12 months, underlines this democratisation of the song in the commercial space.
The survey shows Universal Music supplied the most tracks to advertising in the 12 months to the end of March 2013 with nearly 80 spots. However, the surprise is that although established rock veterans The Rolling Stones and Queen dominated ad campaigns with nine syncs between them, contemporary songs (less than five years old) were placed in more than one third of the ads in the last year.
Brands and advertisers also have varied tastes. Pretty much every conceivable genre from punk to easy listening is used in advertising and although pop remains the dominant style of choice, there is room in the TV spots for reggae, rap, heavy metal, trip hop, folk, dance and classical
Style of Music (% use)
Contemporary (up to 5 years old) - 34.6%
Deep catalogue (over 25 years old) - 22.2%
Re-record - 18.7%
Catalogue - 11.6%
Commissioned - 10.5%
Library Music - 2.4%
(source: adbreakanthems.com; TV ads screened between April 2012-March 2013)
Of course, the big attraction for record companies is the part being a brand ambassador can play in breaking new acts. This is something they have managed many times, notably with Aplin and her cover of The Power of Love and Ellie Goulding's version of Elton John's Your Song, both scoring the John Lewis campaign.
Advertising has also played a major part in breaking Moon and The Lumineers. Moon's link up with Apple saw him shift over 100,000 copies of Yeah Yeah in the UK alone while Ho Hey sailed into the Top 10 after airing on the E.On ads.
The industry is now wise to the power of the sync. And it's learned a few lessons about what does and doesn't work. The trick now is to dream up ever more creative brand collaborations - and creating more interesting stories along the way - that will then feed into the artist's backstory and, hopefully, increase their reach.
This is why a whole bunch of music execs are jetting off to LA this week with just one goal - to do more sync business.
They plan to meet with Hollywood's influential music supervisors and placement execs and discover the truth behind Hollywood's sync trade.
It's likely we'll get to see and hear some of the results of this dealmaking ourselves when we buy a new PlayStation game next year or get down the multiplex to check out a blockbuster movie.