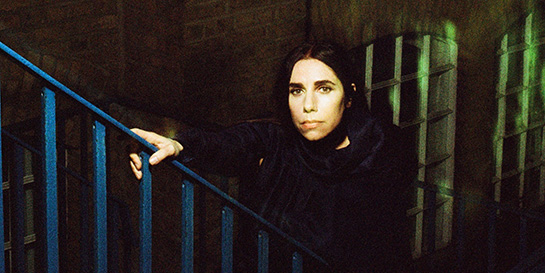 PJ Harvey has scored her first UK number one with her ninth studio album, The Hope Six Demolition Project, completing an albums and single chart double for her label Island who are also celebrating the number one single with One Dance from global superstar Drake.
The twin number ones for Harvey and Drake once again highlight the diversity of amazing talent at the storied label. The Hope Six Demolition Project is PJ Harvey's ninth album and her very first number one album in a long and hugely critically acclaimed career, which has seen the artist continue to inspire and create music in a consistently interesting and thought provoking way. Indeed she remains the only artist to win the prestigious Mercury Music Prize on two occasions (2001 and 2011).
PJ Harvey's marketing manager at Island Records Holly Williams says, "We're delighted. It's testament to PJ's music and artistry that's she's consistently, over nine albums, given fans a really good reason to get behind her. Huge thanks and shout out to the PJ team at Island."
Drake, the most streamed Spotify artist in the world in 2015 with a staggering 1.8 BILLION streams, continues his inexorable rise as one of the biggest global phenomenons, and most socially and artistically astute artists in music. Simultaneously dropping two brand new singles ahead of the release on April 29 of his feverishly anticipated new album Views From The 6, Drake has topped the iTunes chart for two weeks now, has his first solo UK number one single and looks set to score his first UK number one album next week.