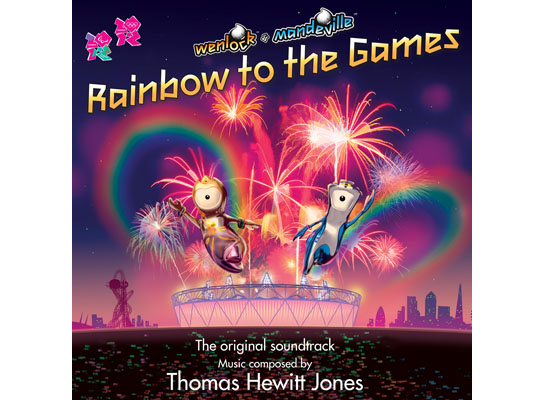 A series of fun, animated films has been created for youngsters to engage with Wenlock and Mandeville as they embark on Olympic-related adventures during a journey to the Games in London.

Rainbow to the Games is the soundtrack accompanying the mascots as they travel the UK, try out new sports and meet some of the sporting legends who will take part in this year's athletic events.

The story for the film was written by the author, poet and playwright Michael Morpurgo and features animated versions of Olympic and Paralympic athletes Ben Ainslie, Mo Farah, Oscar Pistorius, Mary Keitany, Jordyn Wieber and Nathan Stephens, who appear alongside the two mascots. The film is narrated by TV personality Stephen Fry.
Morpurgo said, "The London 2012 Mascots were created for children in order to inspire them to choose sport and connect with the magic of the Games. I wanted to write a story full of adventure and heroism, so that children could experience the wonder of Wenlock and Mandeville as they make their journey across the UK towards the London 2012 Games."
The original music for the film was written by British composer Thomas Hewitt Jones, the winner of 2003's BBC British Young Composer Of The Year, and recorded and performed by the British Film Orchestra and award winning VOCES8.
The digital only release features six inspiring tracks, including The 2012 Mascots Films Theme, Out Of A Rainbow and Wenlock and Mandeville's Olympics Adventure.
Click HERE to visit the official product store.