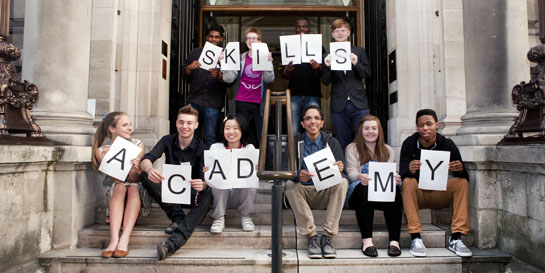 Over the years we've established strong links with a big range of colleges, such as LIPA, BIMM, the University of East London and Bucks New University, which offer degrees and courses that have been specially tailored for a career in the music industry. These relationships run alongside our paid internship scheme and Utalks programme to help young people keen for a career in music to get their foot in the door.
The specialist music courses offer great starting points for a move into our business, but degrees are not an absolute pre-requisite.
Having a qualification in plant genealogy does not preclude a move into synch licensing or e-commerce; if the graduate had shown an interest in the music industry through, for example, some part time work at a radio station or music PR company.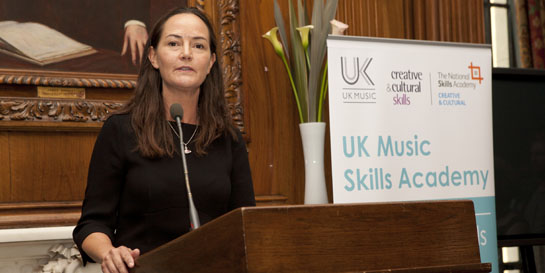 (Above: Jo Dipple - UK Music CEO)
Nor would a placing at a label's insight team be off the cards for a bright, self starting school leaver, if they have shown aptitude and initiative promoting their own club night.
In fact there is only one absolutely necessary qualification for a career in the music business, as Universal Music's senior director of human resources Morna Cook says, "The one thing that ties every one of our employees together and goes through the core of our business regardless of if you're in A&R, marketing or HR is our passion for music."
Now we're excited to be supporting the new UK Music Skills Academy that, with the help of culture minister Ed Vaizey, CBI director-general John Cridland and Live Nation chief Paul Latham, opened for business at its launch this week. This is another way for the music business to demonstrate there are many routes into the industry and also ensures its next generation of bright young execs are fully equipped to deal with the challenges the industry faces.
The virtual Academy will create new apprenticeships, paid internships and work experience programmes so that every year hundreds of young people will have the opportunity to find a job at the labels, recording studios, management groups, promoters and audio suppliers who have signed up.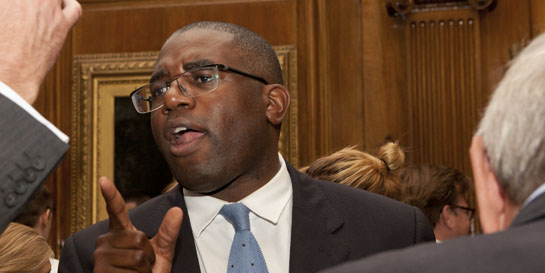 (Above: David Lammy - MP for Tottenham)
Additionally, students opting for further education can enroll with any one of the Academy's education partners and will benefit from master-classes provided by senior executives currently working in the music business.
UK Music CEO Jo Dipple says the Academy will act as the vital link between the music industry and educators. She adds, "Jobs in the music business are hugely prized. The purpose of our Skills Academy is to provide alumni with all the necessary tools to make sure they are at the front of the queue when music businesses are looking for new talent."
As part of this wider skills initiative, a new rehearsal studio will also be opened in Tottenham later this year to help find and develop talented youngsters from the north London area.
The rehearsal room will become the flagship of UK Music's network of 14 spaces around the country and plug into the Skills Academy, again offering workshops and on-the-job training in production, lighting and other backstage skills.
It has already got backing from local Tottenham MP David Lammy. He says, "It shows the music industry has a commitment to invest in talented kids from this area."
Visit the UK Music website