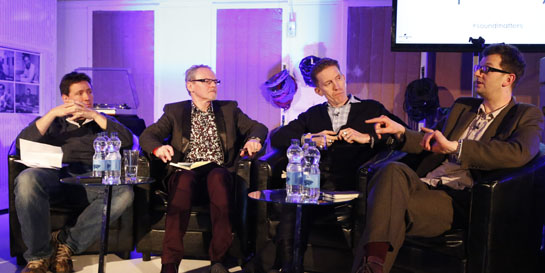 At our Sound Open Day – the third of our annual Open Day events - our panel debated sound quality and if it still had an importance.
How is music making itself heard in the digital revolution?
Has sound quality and the listening experience been sacrificed for convenience?
Does sound quality come second in the age of the MP3?
The panel:
Jonathan Allen, engineer/producer, Abbey Road Studios
Pete Downton, director, Imagination/Pure
Ben Hillier, producer, songwriter and studio owner
JJ, evangelist, Dolby
Mike Smith, president of music, Mercury Records

Click HERE to read the blog about the Sound Open Day.
Here's the video from the evening so you can hear exactly what the panel had to say: