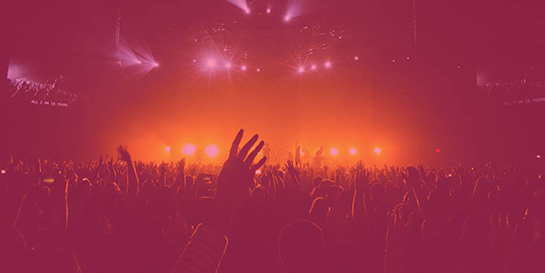 Digital distribution and discovery platform Spinnup his reached its first 100,000 artists milestone. To celebrate the occasion, the platform has announced Sound Advice, a promotion offering free single releases and a line-up of guest A&R scouts from Universal Music.
Running from today until December 31st, the promotion offers aspiring musicians the chance to release a single via the Spinnup platform totally free. Once that single is live across the digital and streaming stores, it has the potential to be heard by guest A&R scouts from Island, Polydor and Virgin EMI who will be on hand to offer advice and feedback.
If that's not enough, Island's Strategic Marketing Director Glenn Cooper will be hosting a live Q&A on how musicians can take their music to a wider audience.
Spinnup provides unsigned talent with all the necessary tools to distribute their music directly to fans via the likes of Apple Music, Spotify, iTunes, Deezer, Amazon, Google Play, Rhapsody and Tidal. Spinnup artists control their own rights and royalties whilst gaining access to a sophisticated artist portal with intelligent streaming data and social media statistics.
Spinnup actively supports the unsigned ecosystem with a unique scouting community designed to discover and help incubate the artists and hits of tomorrow. Spinnup operates independently in each territory, with a network of 100 scouts currently searching for the best talent within the platform. Unlike other digital distributors, Spinnup is strategically integrated into Universal Music, with its scouting team feeding directly into A&R teams in each country.
Since launch, 29 Spinnup artists from Sweden, Denmark, Germany, UK and USA have been signed by Universal Music labels. The most successful of these signings, Vigiland, have now been streamed in excess of 250m times on Spotify, and are now certified 15 x platinum in Sweden.
Nina Usher, General Manager at Spinnup, said: "We are delighted to have our first 100,000 unsigned artists from around the world signed up with Spinnup. Our scouts are continually scouring the music within the platform in the hope of unearthing new talent and tracks. We are incredibly proud of the further success that Spinnup artists and scouts have gone on to achieve thanks to our unique A&R relationship with Universal Music labels globally."