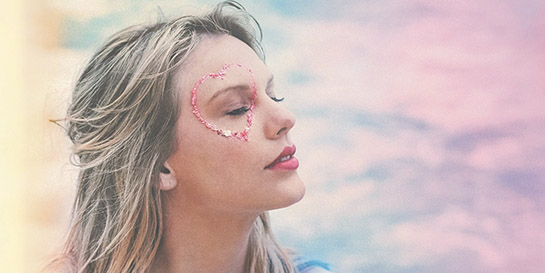 Fan events, launch parties and competitions have all played their part in Virgin EMI's campaign to guide Taylor Swift towards her fourth consecutive chart topping album in the UK.
Taylor marked the launch of the Lover campaign back in May with a Graham Norton performance of first single ME! featuring Brendan Urie of Panic at the Disco. Both ME! and You Need To Calm Down have been two of her biggest radio singles to date in the UK. Taylor showcased the breadth and depth of the album with further tracks ahead of release including The Archer and title track Lover. In her own words the record is a "celebration of love, in all its complexity, cosiness, and chaos".
Fans have been front and centre of the campaign with launch events happening right across the UK including release day parties in London and Manchester. Next up Taylor will perform an intimate 'Summer of Lover' gig in Paris on September 9, with ticket competitions running across radio, press and other media. Taylor will also be kickstarting Radio 1's Live Lounge at the start of September, the first Live Lounge she has done since 2014.
The album reviews speak for themselves, with Rolling Stone describing Lover as a "career-topping masterpiece" and The Guardian saying, "Lover offers plenty of evidence that Swift is just a better songwriter than any of her competitors in the upper echelons of pop".
David Balls, senior marketing manager at Virgin EMI says, "The release of Lover has once again shown that Taylor Swift is one of the world's greatest songwriters with an ability to continually produce globally successful records. The fan reaction to the new music has proven that she can connect on a level with fans that few artists are able to achieve".
To date, Taylor has sold over 3.5m albums in the UK alone. Lover is also on course to top the US charts after quickly becoming 2019's top-selling album in the market just two days after release where it has also racked up the biggest sales week for any album since Taylor's previous album, Reputation sold 1.2m copies in its first week.