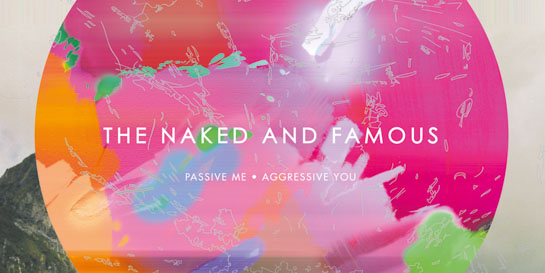 24/11/2011
Last week a team from Universal Music UK ventured north of the border for the first Utalks session outside London. The event took place just before The Naked and Famous Glasgow show at the ABC. Fiction MD Jim Chancellor and label manager Steve Warby joined Thom Powers and Aaron Short from the band to make up our panel. Corrine McConnachie attended the session and kindly shared her thoughts with us.
Corrine McConnachie - Freelance Journalist
Utalks are informal discussions that allow members of the public who have an interest in music the chance to communicate with the Universal Music label. The purpose of these discussions is to give people an insight into the changing role of record companies in the modern music scene and to discuss how to combat the difficulties this poses. Several Utalks have taken place previously in London, however, this particular talk in the Centre for Contemporary Arts in Glasgow was the first held outside the capital. The session opened with a description from both Jim and Steve of what their jobs entail. Jim emphasized the importance of him as a "shoulder to lean on" for artists, "My main job is trying to keep the artist happy because I don't exist without what they do." Whereas Steve's job orientates less around the artists and more around the business side of the industry.
The discussion which followed was very much a two way process in which the attendees and the members of the panel engaged in asking each other questions. The beneficial and detrimental elements of the technological advancements in methods of consuming music was the most topical issue discussed.
The attitude of both Fiction Records and Universal towards the development of services such as Spotify and Deezer was highly positive. Steve stressed the importance of services like these because they progress forward without harming the artist or label.
The consensus on how to deal with the issue of free services such as SoundCloud and also illegal downloading was more skewed. Despite this, there was one vital resounding message that arose from the discussion, which was voiced by Jim, "There needs to be a coming together of thought and that can only happen when people like you talk to us so that we can come to a reasonable conclusion."
All in all, it was an invaluable opportunity for those attending to gain more of a grasp on the intricacies of the business and to network with those at the top of the industry. The fact that the most influential music company in the world has opened its door to the public marks a positive change in the industry that will hopefully push people to come forward to share their ideas and bring the giants of the music industry and our world closer together.
On the panel for this edition were:
Jim Chancellor - Managing Director, Fiction Records
Thom Powers - The Naked and Famous
Aaron Short - The Naked and Famous
Steve Warby - Label Manager, Fiction Records