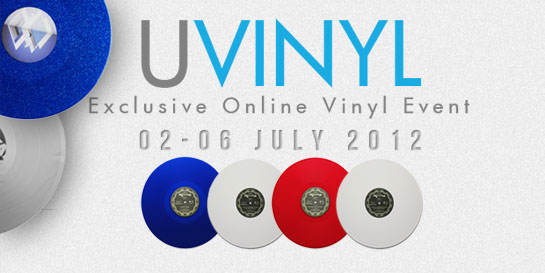 Every day from 2nd – 6th July, Uvinyl will be releasing a select few exclusive and extremely limited edition records from some of the most iconic artists, including The Cure, The Kinks, Elbow, Metallica, Abba and more. The range will include 12″, 10″, and 7″ picture discs, coloured and shaped vinyl.
Part of the collection was released for Record Store Day 2012 and sold out in just hours – so put the Uvinyl event in your dairy.
Click each of the vinyl discs to go to Uvinyl and buy online or click HERE for your opportunity to win them all.
www.uvinyl.com / www.youlovevinyl.com
Monday 2nd July
The Cure - Three Imaginary Boys / The Cure - Seventeen Seconds
The Cure – The Top / The Cure - Pornography
Tuesday 3rd July
The Kinks – Something Else / The Kinks – Face to Face
The Kinks – Auther / Arcade Fire – Sprawl II
Wednesday 4th July
Abba - Voulez-Vous / The Supremes – Baby Love
Decca Records – The Singers / Decca Records – The Instrumentalists
Thursday 5th July
Pete Townshend - Quadrophenia Demos / T. Rex – Electric Sevens
The Duke Spirit - Dresden Live / Sandy Denny – London
Friday 6th July
Metallica – Beyond Magnetic / Sex Pistols - Anarchy In The UK

Elbow - Mcgreggor