15/07/2011
Olivia Whatley-Hobbs - Digital Marketing, Polydor
A big part of what we do is collecting content such as videos and photos from some of the top festivals and gigs that our artists play.
Last weekend Knebworth House played host to Sonisphere, one of the worlds biggest touring festivals, and I had the good fortune of going along. We had a long list of things to do over the weekend and loads of competition winners to look after. Our duties revolved around three bands during the weekend; Cherri Bomb, Limp Bizkit and All Time Low.
As you can imagine it was a lot of hard work but we found the time to watch some bands, not just from Polydor, and enjoy a cold beer or two.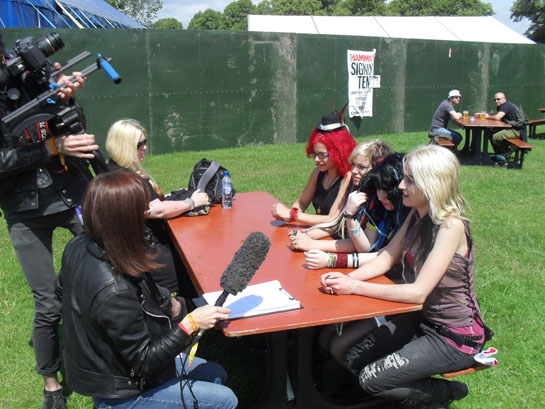 Cherri Bomb start the day's promo.
Much of the work load included promo work with the Polydor acts at the festival. Cherri Bomb are a bunch of amazing girls and played a great set during the weekend.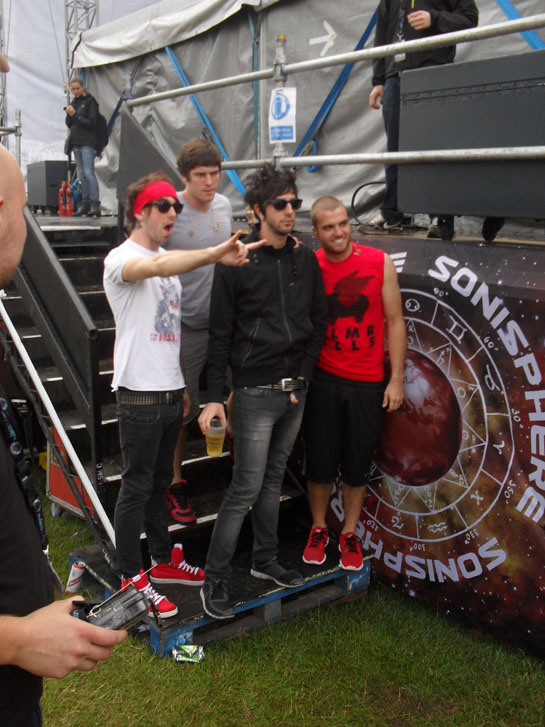 All Time Low prepare to take to the stage...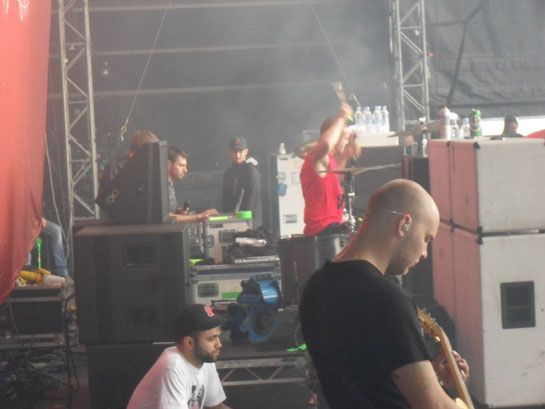 ...and we got to watch from the wings...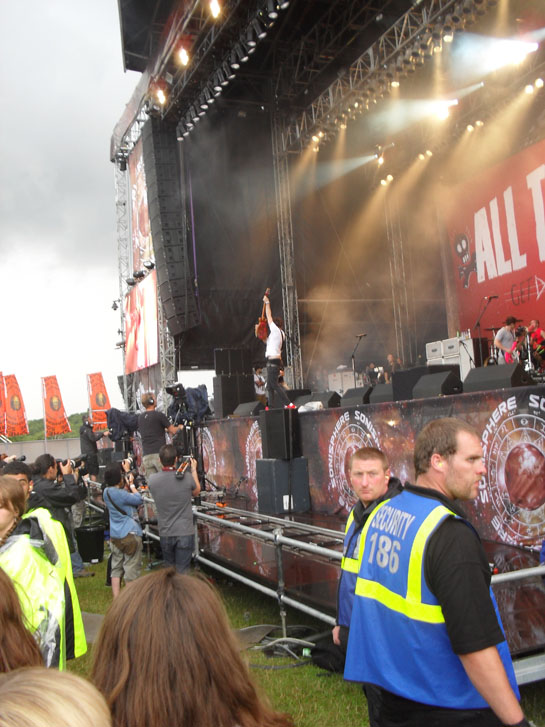 ...and infront of the barrier.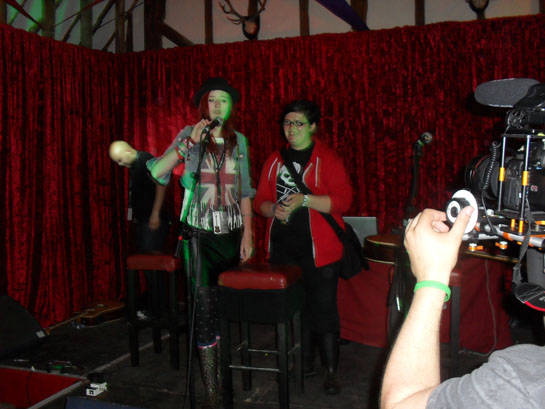 This are two of our All Time Low competition winners. They were tasked to organise and promote a special acoustic show for the boys...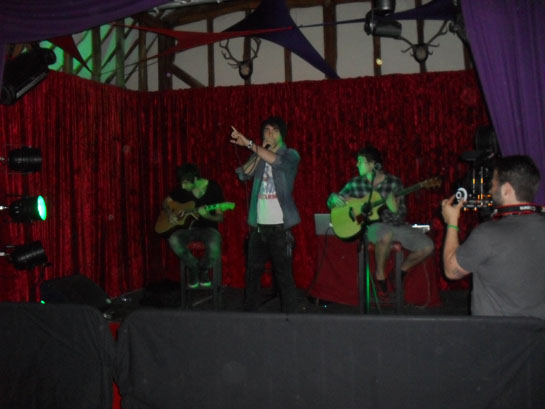 ...and they did a great job. Here's the band in the Rock Royalty area playing to an exclusive crowd.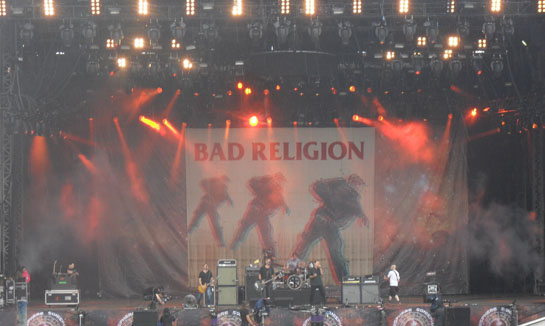 I've been a huge fan of Bad Religion since I was about 12. I downed tools for 20 minutes to catch some of their set.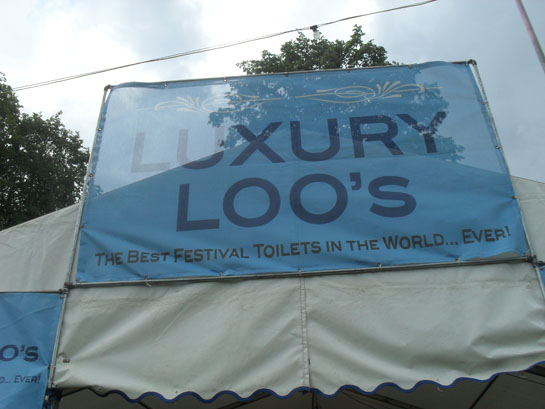 This photo is pretty self-explanitory.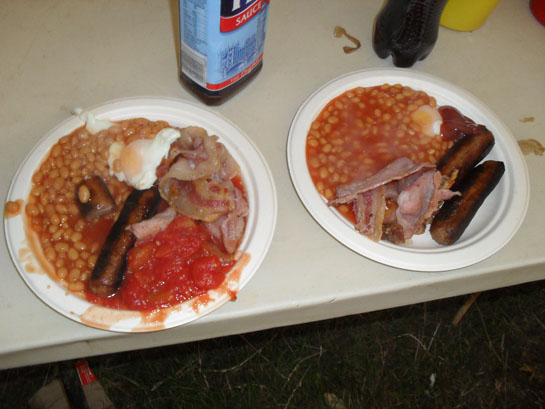 As is this one.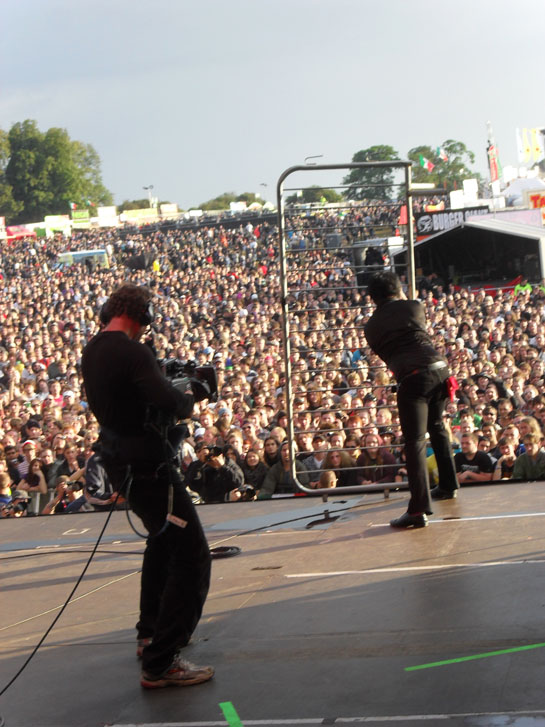 The Mars Volta were as brilliant as ever. Lead singer Cedric was attempting to climb this bit of barrier like a ladder.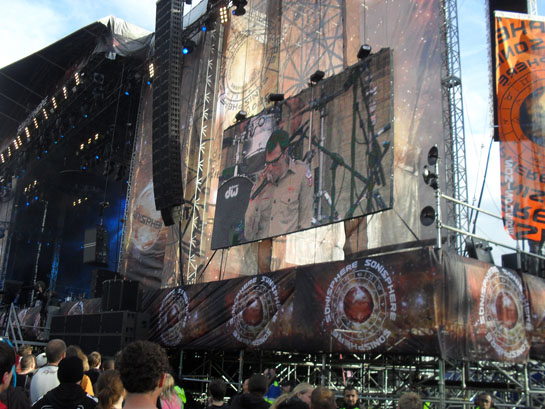 Weezer were also great.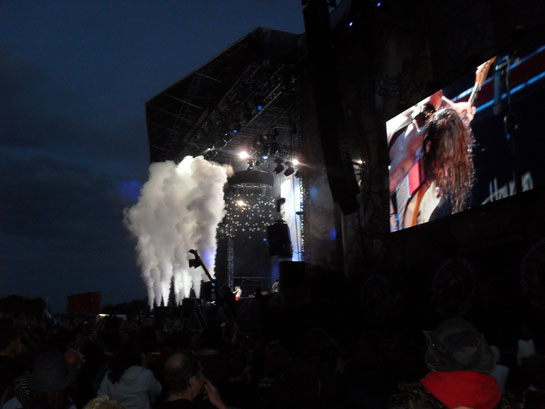 Biffy Clyro closed the day with a bang.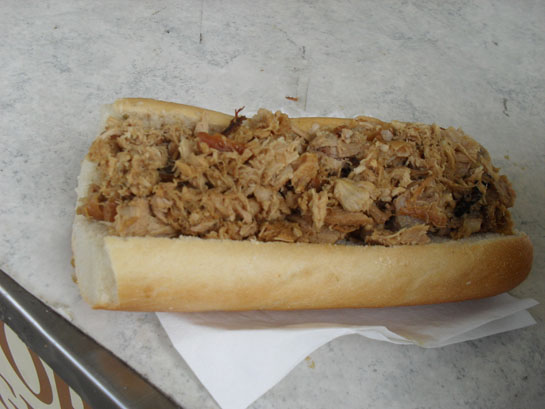 Sunday's breakfast wasn't quite as appetising as yesterdays fry up.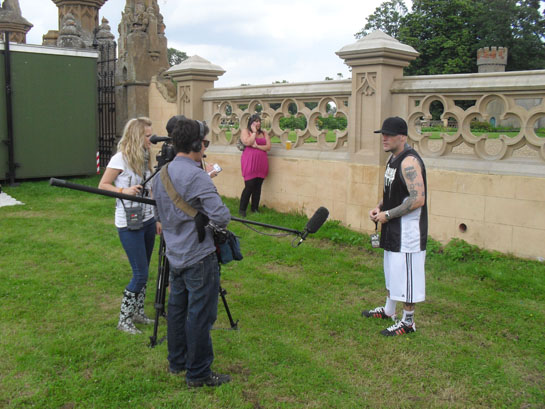 Spent most of the morning waiting to meet Fred Durst, Limp Bizkit's lead singer. We're working in an industry surrounded by celebrities but we all still get a bit giddy when we meet famous people.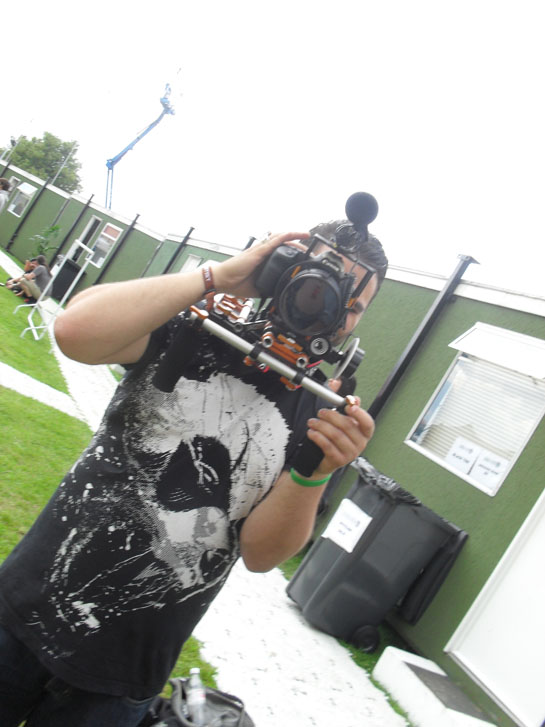 This is Duncan, our cameraman supreme.
One of the many interviews we did with Fred.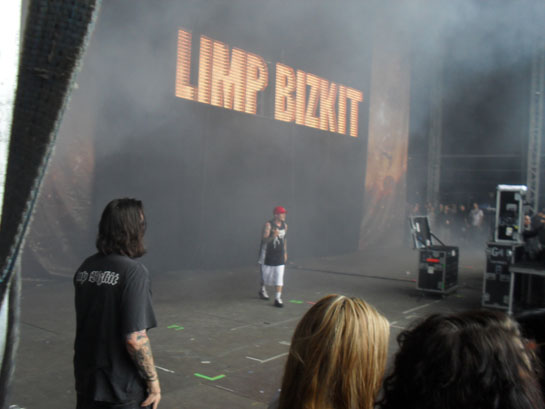 Limp Bizkit finally take to the stage..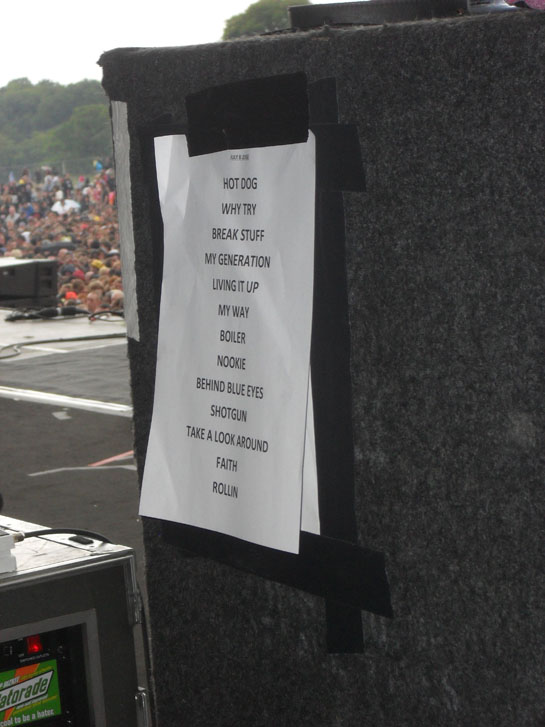 Limp Bizkit's set list.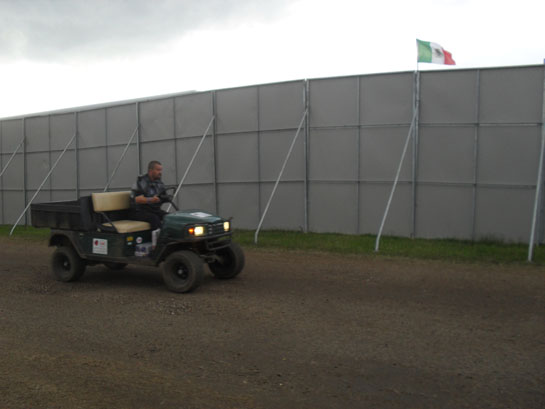 Next year we are going to demand one of these to ferry the camera equipment around in.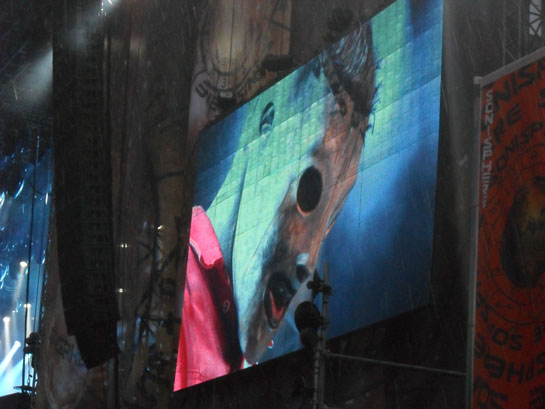 The weekend was rounded off by Slipknot who had the crowd in a frenzy.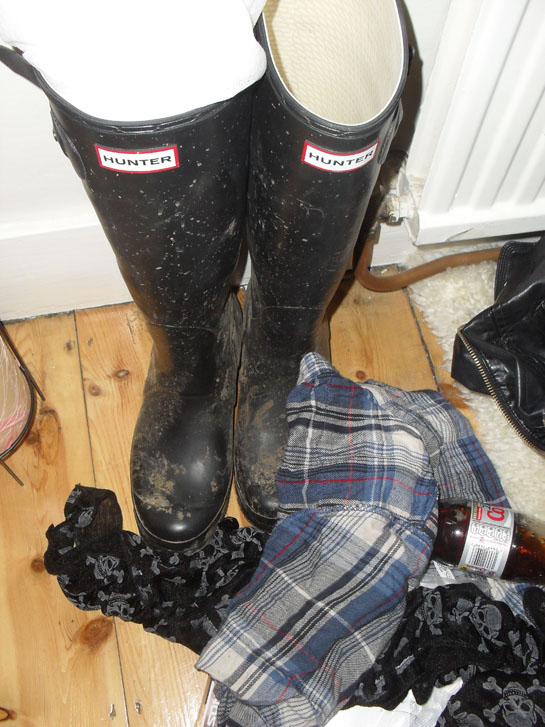 The aftermath.
We've got loads more gigs and festivals to keep us busy for the rest of the year. Keep your eyes peeled for further updates from the lovely Polydor digtal team on our Facebook and Twitter