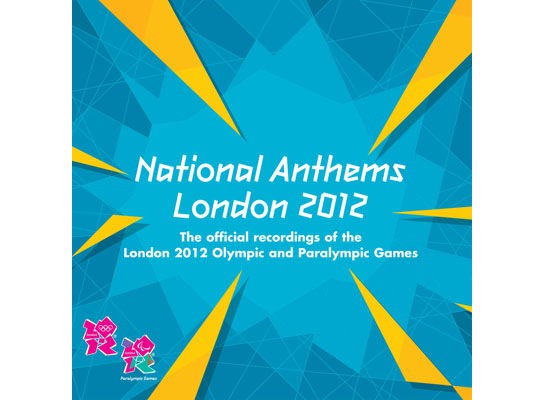 Nothing tugs at the heart strings harder than a National Anthem being belted out in a packed stadium by emotional athletes and thousands of their supporters. Now imagine having an album with over 200 anthems from every country represented at the London Games.
All 208 official anthems, which will be performed at London 2012, were arranged and conducted by Royal Academy of Music professor Philip Sheppard, who specialises in film and television soundtracks, and performed by the London Philharmonic Orchestra.
Timothy Walker, chief executive and artistic director of the LPO said the project gave the orchestra the opportunity to make a "valuable contribution" to the London 2012 and Paralympic Games.
The LPO, the resident orchestra at the Royal Festival Hall, recorded the anthems at the world famous Abbey Road Studios throughout last year. And it was an epic task for the 36 musicians charged with the task. They only had 12 minutes to sight read and master each anthem - some from countries new to the Olympic family - and just 50 recording hours to complete it all.
Sheppard said he hoped that because they worked at a studio used by many world renown artists, including The Beatles, that a "spirit of creativity" had accompanied them during the recordings.

As well as being played during the victory ceremonies, the anthems will also be used as part of the official welcome for athletes and dignitaries to the Olympic village. Sebastian Coe, London 2012 chairman and a former Olympian who has stood on the winners podium many times, added, "The playing of anthems at victory ceremonies is one of the most emotive parts of any Games. It was an incredible moment for me at the Moscow and Los Angeles Games."
As Sheppard said, "I only hope we will hear our own National Anthem at numerous medal ceremonies."
Click HERE to visit the official product store.